LOS ANGELES – Stanley Wilson Jr. is a former NFL cornerback for the Detroit Lions. He was arrested after reportedly breaking into a $30 million Hollywood mansion, raiding the estate, and bathing in an outdoor fountain on August 24, according to reports.
This is the second time Wilson Jr., 39, has been accused of breaking into the same residence, causing property damage of at least $5,000. LAPD arrested him on both occasions, TMZ Sports reported.
The former NFL player has no ties with the property owners. He was subsequently charged with two felony counts of vandalism and one count of second-degree burglary.
Wilson Jr. is the son of former NFL running back/fullback Stanley Wilson Sr. who has had his own history of trouble, according to the Daily Wire. 
Sadly, the younger Wilson continues to put himself in bad situations. In 2016, he attempted to break into another home in Portland while he was naked and sustained a gunshot wound to the stomach. Just a few months later, he was arrested for taking a nude stroll around a Portland neighborhood.
In February of 2017, Wilson Jr. was again taken into custody, accused of breaking into a residence wearing nothing but his birthday suit. As part of the sentencing for his 2016 attempted break-in, Wilson Jr. was forced to go through drug treatment.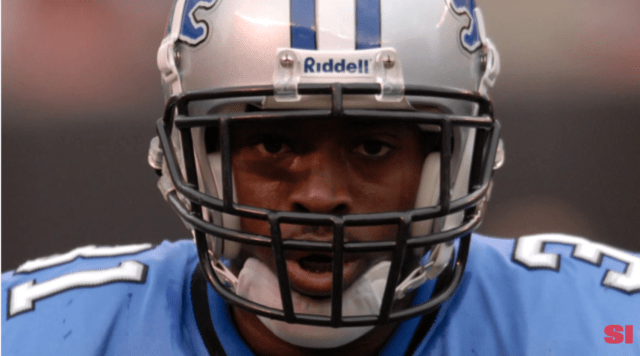 Wilson Jr. played only two seasons after being drafted by the Lions in the third round in 2005. He suffered a tear to his achilles tendon, which essentially ended his NFL career.
The Daily Wire reported that his father, Wilson Sr., was a running back with the Cincinnati Bengals who struggled with cocaine and also had run-ins with law enforcement.