The alleged shooter flew from Anchorage, Alaska, to Minneapolis before landing in Fort Lauderdale, senior officials said. He boarded the Anchorage flight last night, the officials said. He checked his gun into his baggage, a source familiar with the investigation told ABC News.
ABC News reports that Santiago worked for a security company called Signal 88 in Anchorage, the source said. In November, he showed up to the FBI's field office in Anchorage, where he espoused conspiracy theories, including one claim the U.S. government was trying to force him to watch ISIS videos, the source said.
[sc name="Article Mobile Ad" ]
When the FBI interviewed him, Santiago appeared incoherent at times, the source said. Investigators suspected that mental health issues may be at play, and they referred Santiago to local law enforcement for a mental health evaluation, the source said.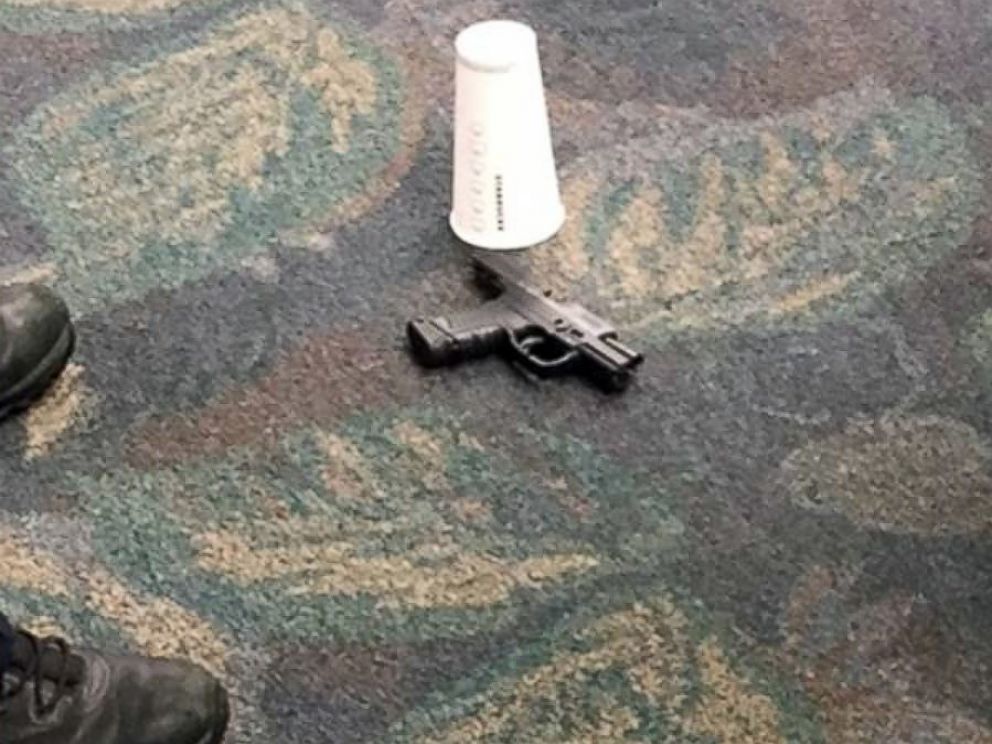 Members of Santiago's family in New Jersey are being interviewed by the FBI, two law enforcement officials briefed on the probe told ABC News. The FBI confirmed that agents are on site in Union City, New Jersey, but would not provide details on the investigation.
Sources told ABC News that Santiago had received mental health treatment after the encounter with the FBI. A person who answered the phone for Signal 88 said the company has no comment and is "currently under the advisement of federal authorities."
Broward County Sheriff Scott Israel said at a press conference this afternoon that at this point it appears likely the suspected gunman acted alone.
The sheriff also said that the investigation is ongoing and that the scene is considered "fluid" and "active." He added that reports of a second incident at the airport were later dismissed.
Authorities received a call around 12:55 p.m. about shots fired, the Broward County Sheriff's Office said on Twitter.