DAYTONA BEACH, Fla. — Florida prosecutors plan to seek the death penalty for the man charged with shooting Daytona Beach Police Officer Jason Raynor in the head, which led to his death on Tuesday, 55 days after the attack.
Othal Wallace, 29, wore handcuffs and an orange jail-issued jumpsuit for his first appearance in a Daytona Beach court on Wednesday, where he was flanked by three police officers, Fox News reported.
Just one day prior, Raynor died nearly two months after Wallace reportedly shot him in the head while Raynor tried to question him in the parking lot of an apartment building, according to a charging affidavit.
The State Attorney's office will pursue the death penalty against Othal Wallace. Wallace is charged with the murder of @DaytonaBchPD Officer #JasonRaynor. @fox35orlando https://t.co/5aJ9oC1MWX

— Amy Kaufeldt FOX 35 (@Fox35Amy) August 18, 2021
Charges against Wallace, who was already being held without bail in connection with the shooting, have since been upgraded to include first-degree murder. Prosecutors confirmed Wednesday they will seek the death penalty.
"We will proceed with our solemn mission to hold Officer Jason Raynor's murderer accountable," said State Attorney R.J. Larizza in a news release. "Justice equals accountability and justice demands the death penalty."
---
EARLIER REPORT
DAYTONA BEACH, Fla. — Officer Jason Raynor of the Daytona Beach Police Department was in critical condition since being shot in the head while questioning a subject on June 23. He tragically passed away with his family at his side at 8:09 p.m. on Tuesday, Chief Jakari Young announced.
"Now more than ever, we ask for all of you to embrace the Raynor family and the Daytona Beach Police Department in your hearts during this devastating time and pray that God will give us all the strength to persevere through this senseless tragedy," Young said in a statement. "Jason's sacrifice will never be forgotten."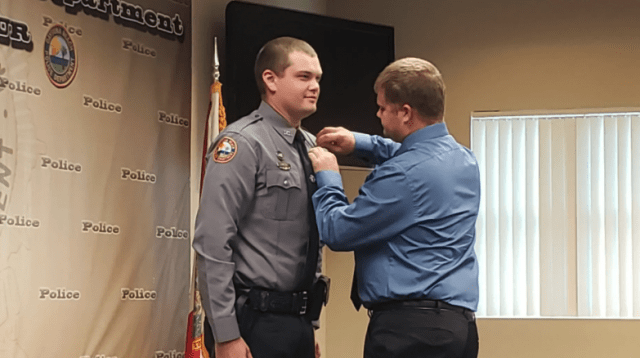 Othal Wallace, 29, was arrested three days after the shooting and charged with attempted first-degree murder of a law enforcement officer with a firearm. At the time of his capture, Wallace was found with multiple weapons as well as body armor, Law Officer reported.
Law enforcement authorities expect the charges against Wallace to be upgraded following Raynor's death.
Raynor's body camera footage showed Wallace failing to comply with directions by exiting his car and refusing to remain seated when told to do so.
Wallace soon began to fight with Raynor who yells, "Stop! Stop, man," as a gunshot was fired and Raynor was struck in the head, Fox News reported.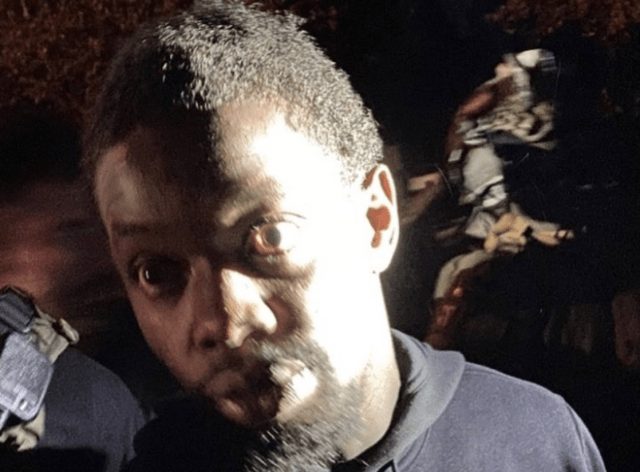 A 56-hour manhunt ensued that ended when law enforcement personnel found Wallace hiding in treehouse on a property owned by the "Not F***ing Around Coalition" (NFAC), which Vice News described as "America's largest armed Black militia" earlier this year.
The group has been involved in at least one violent incident before, when a member accidentally shot and wounded three other members during an armed rally in July 2020.
Wallace marched with NFAC in Louisville and Tulsa earlier in the year, Heavy reported. The news outlet also described NFAC as a black nationalist paramilitary organization that advocates for black liberation and separatism.