WASHINGTON — Police in the nation's capitol released bodycam footage showing the fatal shooting of a suspect wielding a long gun after neighbors sought help from officers.
The D.C. Metropolitan Police Department responded to the 1400 block of V Street, Northwest around 6:55 p.m. on Aug. 31 "to investigate a report of an individual holding a long gun." Neighbors said George Watson, 34, was outside on his balcony with the weapon, Fox 5 DC reported.
Responding officers were directed to the apartment and contacted Watson. They made several attempts to speak with him and deescalate the situation.
However, Watson was non-compliant and returned to his apartment. As officers assessed the situation, the suspect returned with "what appeared to be a long gun," the department said. An officer on scene discharged a firearm, striking Watson, according to footage released last week by MPD.
Officers secured the residence and offered life saving measures until D.C. Fire and EMS arrived. Watson was transported to a local hospital where he was pronounced dead.
The bodycam footage can be viewed here.
A sergeant involved in the fatal encounter was identified and placed on administrative leave per normal protocol, the Washington Post reported.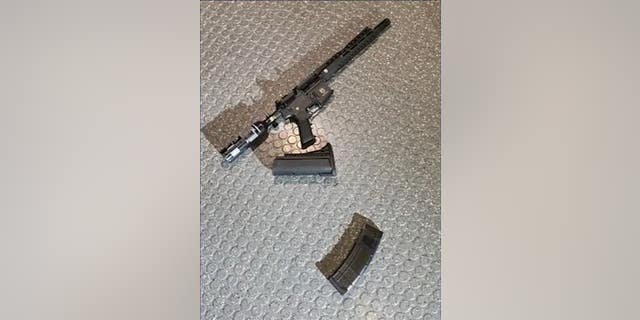 Police released a photo of the firearm recovered from the scene. The OIS is under review by the U.S. Attorney's Office for the District of Columbia, Fox reported. Once their review is finished, the MPD's Internal Affairs Bureau will also investigate.