HUNTSVILLE, Texas – Wesley Ruiz, a Texas death row inmate, was executed Wednesday. He was convicted of fatally shooting a Dallas police officer nearly 16 years ago following a vehicle pursuit.
Senior Corporal Mark Nix of the Dallas Police Department was murdered by Ruiz, 43, in March 2007. Consequently, the condemned killer received a lethal injection at the Texas State Penitentiary at Huntsville Wednesday evening, the Texas Tribune reported.
Ruiz led police on a high-speed chase after being spotted driving a car that matched the description of one previously used by a murder suspect. At the termination of the pursuit, Ruiz fired one shot at Nix when the officer tried to break the vehicle's passenger window, authorities said.
The bullet struck Nix's in the upper torso, splintering his badge, which then fragmented into his neck, severing the carotid artery. He was rushed to the hospital, but did not survive.
Following his arrest, Ruiz said he fled from police since he had illegal narcotics in his car and was under the influence of controlled substances.
Nix, 33, had been with the Dallas Police Department for nearly seven years, and was engaged to be married at the time of his death. He was also a U.S. Navy veteran who served during Operation Desert Storm.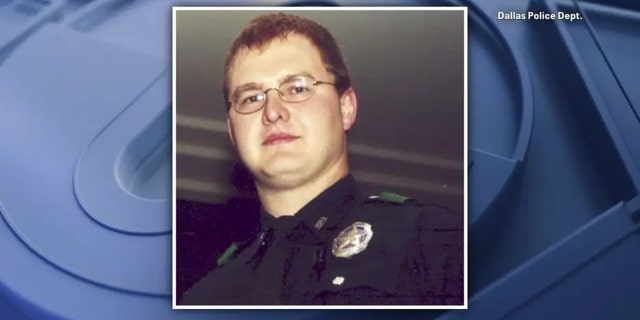 In attendance at the execution were close friends and relatives of Nix, including his mother and sister, Fox News Digital reported.   
"I would like to apologize to Mark and the Nix family for taking him away from you," Ruiz said as he was laying strapped to a gurney in the death chamber. "I hope this brings you closure."
He urged his children to "stand tall and continue to make me proud," as he thanked family and friends for their support.
"Don't worry about me. I'm ready to fly," Ruiz said. "All right, warden, I'm ready to ride."
As the lethal dose of pentobarbital began taking effect, Ruiz took two quick breaths, then began snoring. Twenty-two minutes later, at 6:41 p.m., he was pronounced dead.
Ruiz was the second inmate put to death this year in Texas and the fourth in the U.S. In January, Texas executed former Houston-area police officer Robert Fratta for the 1994 murder of his wife, Law Officer reported. 
There are seven more executions slated in Texas this year, including one next week.