Law enforcement suicides continue to outpace line of duty deaths and the Center of Disease Control has issued a warning to the profession.
According to the National Alliance of Mental Illness, nearly one in four police officers has thoughts of suicide at some point in their life, making the suicide rate of law enforcement officers four times higher than that of firefighters and even higher for the general public.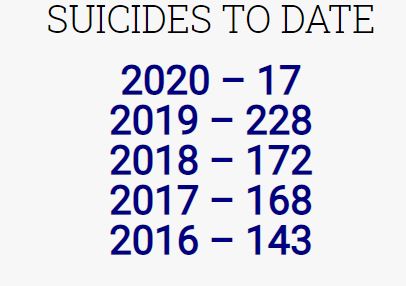 The last three years has been particularly tough for the law enforcement
Travis Yates, Director of Training for SAFETAC and lead trainer for "The Optimized Warrior" says that the pressures on modern day law enforcement have reached a level they have never been before.
"The job has always been tough," according to Yates "but the lack of support from leaders combined with the online chatter and backlash from the media has created stress that no human being was ever supposed to deal with."
Yates calls on every agency to take the mental health of their officers just as serious as traditional officer safety and he says that begins with training and ends with a daily accountability and assessment of every hero behind the badge.
---

Editor's Note: Law Officer is a taking a serious approach to the emotional wellness of law enforcement. We have partnered with SAFETAC Training and will sponsor their signature training in this area, "The Optimized Warrior" at a discounted rate to your agency. Contact them today for details.