DALLAS – Members of the Dallas Police Department continue to search for a murder suspect who shot and killed a uniformed armored car guard during a robbery in Old East Dallas Friday morning.
Officers first responded the shooting in the 100 block of S. Carroll Avenue just before 9:30 a.m. Dallas police said a guard working for GardaWorld was shot during a robbery at Big Jim's Check Cashing between Main Street and Eastside Avenue. The armored car guard was transported to the hospital in critical condition, but later died Friday afternoon, NBC 5 DFW reported.
Following the homicide on Friday, GardaWorld Cash confirmed their employee was targeted while at a stop, but did not disclose further details.
"We can confirm that a member of GardaWorld Cash was fired upon while servicing a stop in Dallas, Texas. At this time, we are focused on deploying the necessary resources to support our people and working closely with the authorities in their investigation," the company said.
The deceased GardaWorld employee was later identified as 53-year-old David Ruback. He was working as an armored car guard for the company, a job his girlfriend Terry Ball said he'd done for more than 20 years.
Ball said the couple dated for two and a half years after meeting online. Earlier this year, they moved in together, reported NBC 5.
"We actually had plans to get married in the future," said Ball.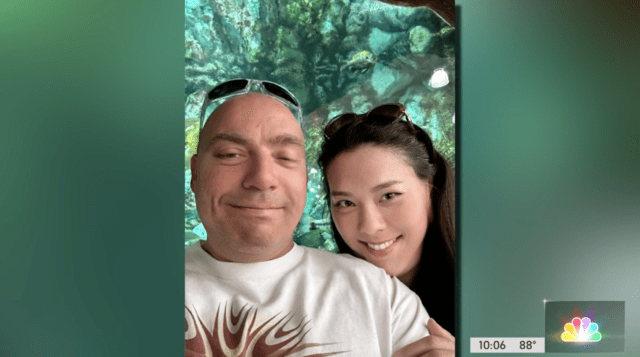 This wasn't the first time Ruback was shot, according to Ball. Several years earlier, he suffered a gunshot wound on the job and recovered quickly. Neither one imagined it would happen again. Sadly, this time it was deadly.
"You bounce back and forth between not believing that that's real and then just utter grief," Ball mourned.
Ball said that Ruback hoped to retire soon, and the couple dreamed of future travel plans. She noted that Ruback was also trying to create fun. He was active and loved to be outside.
"He was always trying to find the fun side of life, and I think that's what I'm going to miss the most about him. I look forward to that every day and now that's not going to happen because he's not coming home anymore," she said.
Investigators have asked anyone with information to call the Dallas Police Department.