ARKANSAS – Officials with the Arkansas State Police said a trooper has retired after he performed a PIT (Pursuit Intervention Technique) maneuver on the wrong vehicle during a car chase, Fox News reported.
The unfortunate mix up took place Sunday evening on Interstate 40 when the trooper performed a Tactile Vehicle Intervention (TVI), also called a PIT maneuver, "in error" during a pursuit near Mile Marker 265.
Although the PIT maneuver can be somewhat dangerous, it is widely used by law enforcement officers to avoid greater dangers created by a fleeing felon whose vehicle becomes a lethal weapon as it operates in a reckless manner, thus endangering uninvolved motorists and pedestrians.
The trooper had been in pursuit of two vehicles traveling faster than 100 mph at about 8:30 pm. on Sunday. One of the vehicles being chased was a white, four-door sedan, officials said.
In what can be described as a profound miscalculation, the trooper in pursuit misidentified an uninvolved motorist as the suspect's car and executed the PIT maneuver, intentional causing the vehicle to spin out and bring it to a halt.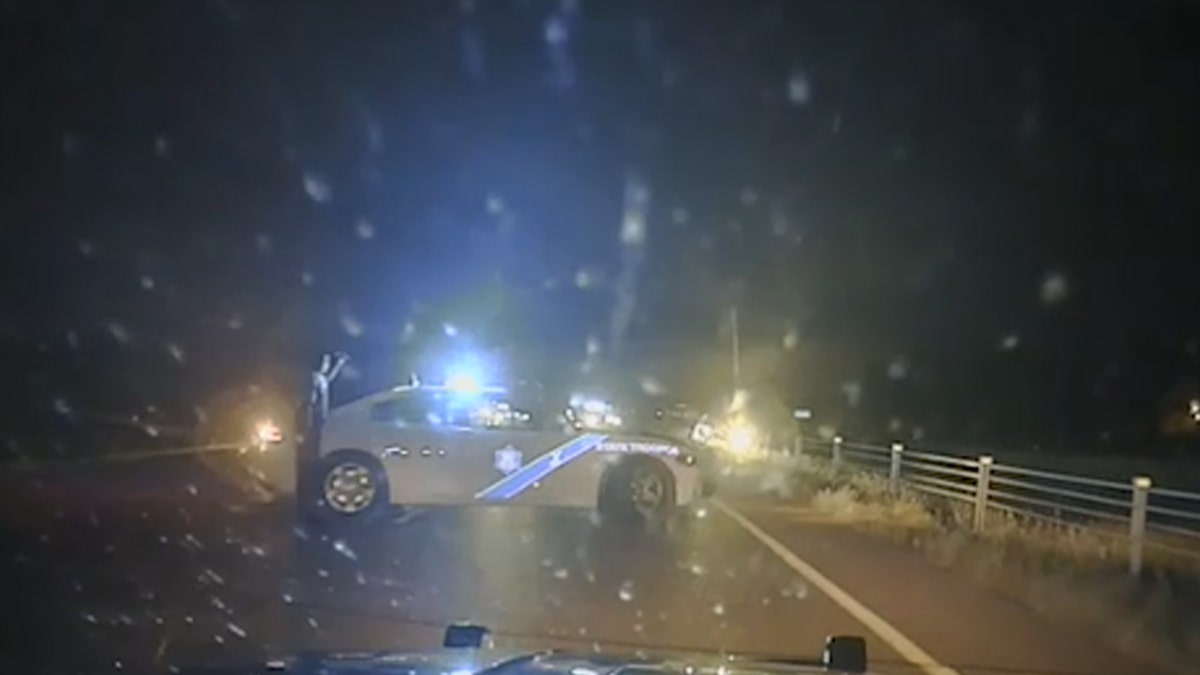 Dashcam footage of the pursuit shows the trooper's patrol unit traveling at high speed on I-40 during the chase. The trooper passes several vehicles before his unit approaches the white sedan.
Yet as the white vehicle flashes its brake lights and slows down, the trooper initiates the PIT maneuver by intentionally bringing the automobiles together and causing the motorist to lose control and crash.
Fortunately, both the driver and a passenger in the mistaken car were not injured, authorities confirmed.
A supervisor with the Arkansas State Police immediately began an internal review of the incident, which remains ongoing.
However, the trooper involved in the PIT maneuver, identified as Cpl. Thomas Hubbard, submitted his letter of retirement and has not returned to duty since the incident, Fox reported.
It was unclear if the correct suspect vehicle was caught.