FERGUSON, Missouri (AP) — Police arrested nearly two dozen people in Ferguson during a protest that stretched into early Tuesday marking the anniversary of the fatal shooting of an unarmed 18-year-old African-American by a white police officer, although there was no repeat of the violence that scarred weekend demonstrations.
There were no shots fired and no burglaries, looting or property damage during the protest, county police spokesman Shawn McGuire said. The St. Louis suburb thoroughfare was the focus of months of massive protests and sometimes violent unrest last summer after the killing of Michael Brown by a Ferguson police officer, which sparked a nationwide protest movement and a fierce debate over how police treat minorities.
Law Officer: State of Emergency Declared in Ferguson
On Monday night, no smoke or tear gas was used, and no police or civilians reported injuries, McGuire said in a statement. By 1 a.m., the crowd and police were heading home.
McGuire said approximately 23 arrests were made, though police were still confirming official totals.
Late Sunday, a protest in the same area was interrupted by gunfire and a police shooting that left an 18-year-old suspect critically injured. The violence set Ferguson on edge and had protest leaders worried that tensions could escalate. St. Louis County Executive Steve Stenger declared a state of emergency that authorized county Police Chief Jon Belmar to take control of police emergency management in and around Ferguson.
Early Monday evening, hundreds of protesters were chanting, beating drums and carrying signs. When some in the group moved into a traffic lane, officers in riot gear forced people out of the street. Some demonstrators threw water bottles and other debris at officers.
Protests also cropped up outside Ferguson. Almost 60 people, including scholar and civil rights activist Cornel West, were arrested around midday Monday for blocking the entrance to the federal courthouse in downtown St. Louis. Another group later briefly blocked a highway during the late afternoon rush hour, with an additional 64 arrests, according to McGuire.
Law Officer: Gunman Fires on Officers during Ferguson Anniversary Protest
Ferguson resident and military veteran Hershel Myers Jr., 46, criticized the police response as aggressive and unnecessary.
At the Sunday night demonstration, tensions escalated after several hundred people gathered in the street, ignoring repeated warnings to get to the sidewalk or face arrest. Several gunshots rang out from an area near a strip of stores, including some that had been looted moments earlier. The shots sent protesters and reporters running for cover.
Belmar said he believed there were six shooters, including 18-year-old Tyrone Harris Jr., who the police chief said opened fire on officers.
Police had been watching Harris during the protest out of concern that he was armed, he said.
During the gunfire, Harris crossed the street and apparently spotted plainclothes officers arriving in an unmarked van with distinctive red and blue police lights, Belmar said. Police said the suspect shot into the windshield of the van.
The four officers in the van fired back, then pursued him on foot. The suspect again fired on the officers when he became trapped in a fenced-in area, Belmar said, and all four opened fire.
Harris was in critical condition after surgery Monday. Prosecutors announced 10 charges against him — five counts of armed criminal action, four counts of first-degree assault on a lawenforcement officer and a firearms charge. All 10 are felonies.
The officers in the van were wearing protective vests and escaped injury. They were not wearing body cameras, Belmar said.
Harris' father called the police version of events "a bunch of lies."
Online court records show that Tyrone Harris Jr. was charged in November with stealing a motor vehicle and a gun, as well as resisting arrest by fleeing.
Belmar said the suspect who fired on officers used a stolen semi-automatic 9 mm gun.
Copyright 2015 The Associated Press. All rights reserved. This material may not be published, broadcast, rewritten or redistributed.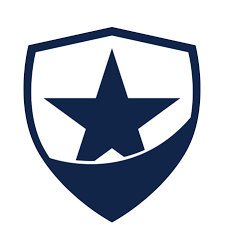 Latest posts by Law Officer
(see all)