The number of law enforcement officers killed in the line of duty dropped in 2017, marking one of the lowest in more than 50 years.
As of Thursday, according to the Officer Down Memorial Page, there have been 124 police officers killed in the line of duty.
That is down more than 10% from 2016, when 148 officers died.
Firearm deaths were at 44 as of this writing, down from 63 last year.
Driving related deaths have traditionally been the leading cause of death in the profession were also at 44 so far this year.
Texas had the highest number of law enforcement officers killed in the line of duty with 14 deaths, followed by Florida and New York, both with nine deaths.  Per capita, Delaware led all states with 4 line of duty deaths.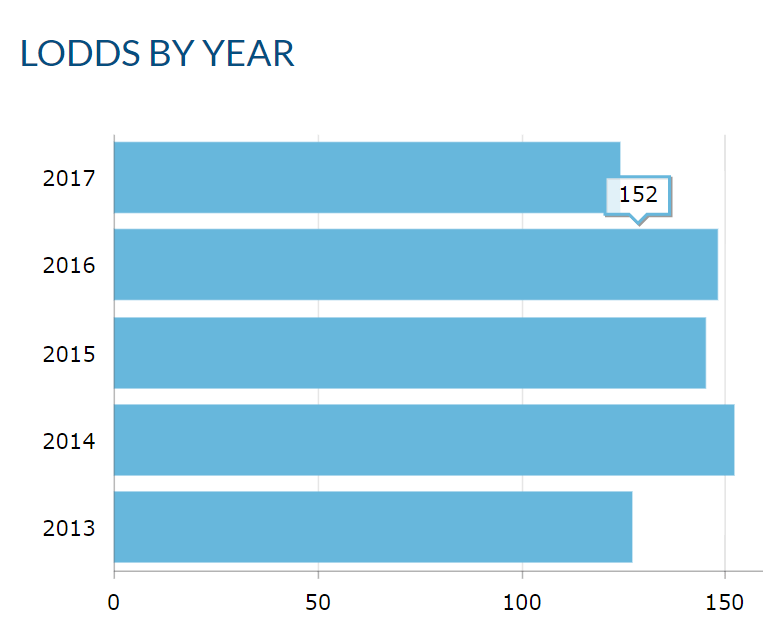 Tulsa Police Major and SAFETAC Trainer Travis Yates says that the drop in line of duty deaths is difficult to address.
"The truth is that we see fluctuations in line of duty deaths from year to year and while we all point to 2016 as being a horrific year for the profession, I continue to see very troubling trends this year," Yates told us.
Yates continued, "While I am glad we have fewer families grieving in 2017, law enforcement needs to double down on training, technology and tactics."
Yates said that he is seeing less and less focus on training for survival in the wake of protests around the country and that is not acceptable.
"Law enforcement is at a crossroads.  Yes there should be police accountability.  Yes we should embrace technology such as body cameras but we simply cannot ignore the foundation of all training which is officer survival," Yates says.
Citing the excellent course, The First Three Seconds: Survive the Ambush, Yates said that far too many leaders in the profession refuse to provide that level of training because there is pressure from outside entities to stop any type of training that revolves around officer survival and safety.
Yates concluded, "I'm going to call it like I see it and what I see happening in certain parts of this country are some activists and politicians demanding that officers not be exposed to actual training that can make them safer.  While officer involved shootings are at historical lows, this training is being blamed on those shootings and that couldn't be further from the truth.  Sound tactics and training will reduce the need for deadly force and limiting training to law enforcement is a dangerous practice for both the officer and the citizens that they serve."
Yates calls the Officer Down Memorial Page a "modern day risk management necessity" and asks that every law enforcement officer sign up for their newsletter or get their mobile app. "If we know how we are dying and study those deaths, it will make all of us much safer," Yates said.
---
Author Note:  There are multiple sources that track line of duty deaths with some utilizing varied guidelines.  ODMP is owned and operated by law enforcement and have held the same consistent standards for two decades.