NEW IBERIA, La. – Louisiana law enforcement authorities are investigating a "suspicious death" after a woman's body was discovered inside a walk-in freezer at the Arby's restaurant on E. Admiral Doyle Drive in New Iberia Thursday evening, according to WCSC Live 5 News.
The New Iberia Police Department said the deceased woman was employed at the fast food restaurant. Capt. Leland Laseter said preliminarily, the death is suspicious, yet foul play in not expected, KADN reported.
"So it was an employee that discovered the female deceased inside the cooler, (and) the deceased is an employee of the restaurant," Laseter told the local news outlet.
The bizarre death may have been an accident, Laseter said. "Nothing is set in stone yet."
"A situation like this is unusual, so we're taking extra precautions during the investigation," the police captain told KADN. "(We) pretty much have completed our process at the crime scene. After completely processing the crime scene… this does not seem like a homicide, it seems like an accident."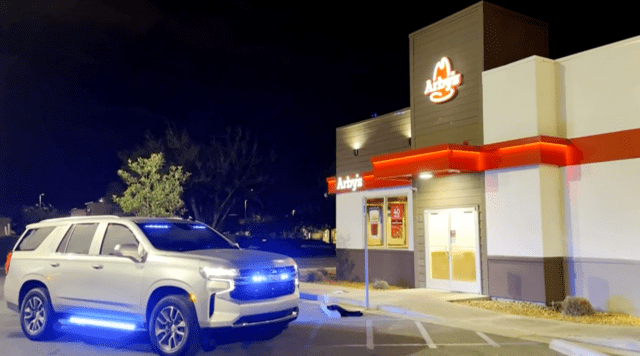 Investigators have interviewed all the restaurant employees and no one has been named as a suspect. The victim's cause of death has not yet been determined and the autopsy results are pending, the New York Post reported. 
"We're going to re-examine all the evidence tomorrow and they're going to conduct an autopsy to give us the cause and manner of death. So there are a few more steps that we need to take before a (final) determination is made," Laseter said.