WAUWATOSA, Wis. – A woman working as a middle school teacher is accused of sexually assaulting an eighth grade student and buying the male teen a firearm as a birthday present, according to reports.
Tyesha Bolden, 34, now an ex-school teacher in Wisconsin, is accused of sexually assaulting an eighth-grade student while also purchasing the boy a gun for his 14th birthday before he ran away from home with the weapon in a relative's car, prosecutors allege.
As a result, the woman faces felony charges of second-degree child sexual assault and giving a dangerous weapon to a child, according to court records. She was arrested and released this week on $2,500 bond, reported FOX 6 Milwaukee.
Bolden, of Brown Deer, Wisconsin, became familiar with the victim when he was her student at Pilgrim Lutheran School in Wauwatosa in the fall of 2022. She exchanged more than 2,200 text messages with the boy. The large volume of electronic communication reportedly contained nude images and flirtatious language, court documents revealed.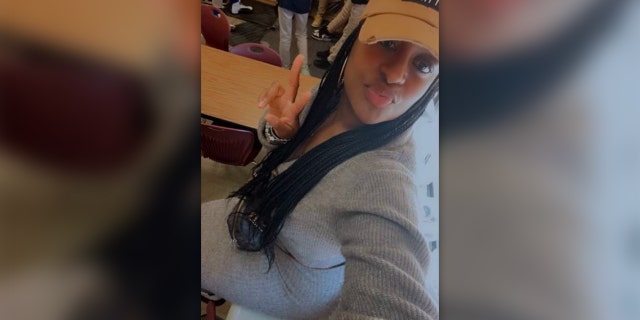 The boy's parents scrolled through his phone one evening and discovered a topless selfie sent by his teacher, according to court documents. Investigators also discovered additional images of the woman showing herself naked in the shower as well as photos with hickeys on her neck, FOX reported.
Investigators say Bolden drove the teen to a wooded park on at least one occasion in June, where they allegedly had sex. Later, the male student told police he asked Bolden to buy him a Glock 19 handgun because he couldn't go out without "protection."
Bolden reportedly followed through on his request, by purchasing the firearm, along with ammunition for the weapon before giving it to him, along with other gifts, for his 14th birthday.
According to the teen, the inappropriate relationship continued until July 21, when he asked for more cash and a second firearm. She declined to buy another gun, but reportedly gave him $1,000 in cash.
The teen went missing on July 25, and his parents called police. His mother thought her son might be staying at his teacher's home, court documents revealed.
On July 28, police in nearby West Allis conducted a vehicle stop on the teen and found him in possession of the Glock 19 that was purchased for him weeks earlier.
Police notified a school administrator about the allegations against Bolden. The school official confronted the teacher and she reportedly acknowledged having the student spend "a night at her residence earlier this year."
Hence, Bolden was terminated from her position as a teacher and the administrator notified police.
LUMIN Schools, Bolden's former employer, said in a statement to FOX 6 Milwaukee that officials reported the woman to law enforcement as soon as they learned of a violation of the organization's "standards of conduct."
"On August 15, the Brown Deer Police notified LUMIN that their investigation uncovered additional information and the former teacher was placed under arrest," the organization said.
Bolden has a prison exposure of up to 40 years if she is convicted on all charges.