You've been hitting the gym and training those bi's and tri's. Stiff-legged dead lifts to strengthen that lower back. Maybe you're even getting into martial arts. You're even going to the range on your own and doing combat shooting. That's great! But are you training your eyes?
That's right, training your eyes. It can and will make a difference.
In this article, I'll show you simple, effective and proven exercises that will enable you to see in a method you've never before learned. Properly executed, you'll be able to see into a room (including all four corners) before you're completely inside the room. No, not through the walls.
In the real world, these exercises will allow you to pick up movement sooner without detracting from peripheral or background vision. Imagine seeing that knife slash and being able to react a second sooner. Pretty useful, eh?
Exercise 1
The techniques I've developed come from several sources. One day while I was reading The Tao of Jeet Kue Do by Bruce Lee, I came across a short notation in which Lee discusses becoming faster through development of the eyes and vision. From that I developed this first exercise to increase peripheral vision. All training that enhances peripheral vision is important because peripheral vision can be greatly limited by psycho-physiological functions in a critical incident, resulting in what is known as tunnel vision.
The exercise: Get a yellow tennis ball; these are designed to be easy to see, so they work real well for beginners. Stand with your feet about shoulder width apart. Holding the ball in your left hand, toss it into the air and catch it with your right hand. Keep your head straight ahead throughout, and follow the ball through the air with your eyes. Do not move your head. Repeat this, tossing the ball from hand to hand.
Note: Do this exercise for only about two minutes at first. When you're done, rub your eyes. Why? You're developing all of the muscles of the eye, and like all the other muscles in your body, these muscles can become sore through over exercising. You can get one whopper of a headache if you overdo it. Also, a minute or two of exercise per day over a two-week period will provide greater gains than a half hour of exercise in one day.
As you get better with this, start throwing the ball out farther. Flip it over your head from behind your back. Keep increasing the outer range of the ball so that your peripheral vision increases.
Now you've completed the first phase. Just training your eyes is like just lifting weights without further training, all you have are big developed muscles, which are useless unless you know how to use them.
So, now we have to take this exercise, expand on it and train our vision.
Exercise 2
This next section is developing the ability to use diffuse vision. I learned the basics for this from Erle Montaigue, a kung fu master formerly of Australia and now residing in Wales, UK. Montaigue refers to this style of seeing as "Eagle Vision" because it's how animals, especially predators, see.
Animals don't look at things. They simply "see." Watch some nature shows on TV. See if you can watch a show on predatory birds like eagles. When they see prey, say a fish in a lake, they fly in, head straight ahead. You won't see them looking around. Yet you know the prey, a fish, is swimming around. They follow it with eyes straight ahead. How do they see it? When you're done with these exercises, you'll understand.
Get the tennis ball again. Same position. Head straight ahead. Throw the ball from one hand to the other and catch it. Only this time, don't look at the ball. Instead, focus your vision about 5 6 feet in front of you. Allow your catching hand to act on the movement of the ball to catch it.
At first, get used to missing the ball. You'll get it after a few attempts and start catching the ball. If you can't tell if you are following the ball with your eyes, have someone watch you and tell you if you're looking straight ahead.
As you practice, expand the range to again develop the peripheral vision. And like the first exercise, do it for a minute or two at first and gradually build on it. This won't strain your eye muscles as much as the first exercise, so you can build on it faster. Still, remember to rub your eyes when you're finished.
Now you can build on this exercise. Use a partner and have a catch with the old tennis ball. You can watch each other's eyes to ensure you're doing it correctly.
At this point, you can apply this skill to life. How many times have you dropped a small object, like a screw, and when you looked down to find it, it's gone. From now on, when you drop something, don't look for it. Instead, immediately look straight ahead at the floor and allow your vision to pick up the object's movement. Get it? You're acting upon observed movement. This is important.
The first thing our vision observes is movement, then shape, size, color and finer details. If your action is based on the first thing observed, which is movement, your action will be as fast as possible. The faster you can perceive movement, the faster you can react to it.
Exercise 3
For the next exercise, you'll need a partner. Stand about an arm's length and a half away from each other, maybe two arm's lengths to begin with. With arms at their side, have your partner slowly raise a hand. Either hand is fine as long as you don't know which one it will be. Look straight ahead using the diffuse-vision technique. As soon as you observe your partner's hand move, make a sound, any sound. Why a sound? Because the fastest action you have is speech.
You'll be amazed at the subtle movement you can pick up and how fast you can act on your observation. Take turns doing this. Try getting closer. See how close you can get and still observe the hand.
Build on this exercise. As soon as you see movement, step back into a strong posture and say, "Stop." Now you're turning this into a street skill. Next, do the same exercise but instead of using a hand, have your partner move a foot. See how close you can be and still observe this. This distance is as close as you should ever voluntarily get to a subject. You'll find that it's about an arm's length and a half. Just like you've always been taught.
Exercise 4
The next exercise takes this to a whole new level. Find a room with a door in the middle of a wall. Have a partner go into either of the closest corners, without you knowing which corner it is. Slowly walk into the room. Use diffuse vision: head straight forward and looking about 6 feet ahead. Stop as soon as you observe your partner's position.
Note where you are when you spot your partner. Are you totally in the room, or are you still in the doorway? With practice, you'll pick up your partner before you're completely in the room.
The next phase: Have you partner make some type of movement as you enter. You'll pick up their location even faster.
Now to integrate this skill into your subconscious, do this every time you go through a door, a doorway or turn in a hallway. Even when you go through doors at home, practice this skill. You need to integrate it (and all survival skills) into your subconscious so that when you really need it, it will occur as quickly as possible.
Aside from entering a room, use this vision as you approach a car. See all the movement by the occupants by looking into the center of the car. If you see suspicious movement, check it out.
It's difficult to use diffuse training when shooting at static targets. But try it when you are doing reality based firearms training using Airsoft or similar technology. Keep looking at the total picture. Use motion to guide your vision and you'll more quickly pick up threats.
Tips for Trainers
Without a doubt, the toughest audience a trainer ever faces is veteran police officers. Many of these people are suspicious of anything different and must be coaxed into trying something new.
The principles of diffuse training, while physiologically sound, are definitely different from mainstream training. So, how do you motivate your people to learn these techniques? I've found the best way to motivate cops is competitive games. Let them try to show off around others, proving who's the best.
Divide a class in two for a game of wiffle ball. You're the pitcher. The rule is the batter can't follow the ball with their eyes. They must look straight ahead at you. Three strikes to an out, and if they look at the ball, it's a strike. And so the fielders get some practice, they can't look at the batter. They have to look at you as well until the ball is hit. This exercise not only develops diffuse vision skills, but it teaches the fielders to react to a visual cue based upon movement.
In the real world, you react primarily to visual cues. We are visual animals. Yet in the past, police trainees were normally taught to move to audio cues, such as the old whistle in firearms and defensive-tactics training. Move or shoot on the whistle sound familiar?
Why do trainers use audio cues? Because they're easier to use than visual cues, especially if dealing with large groups or when you must train large numbers in a short period of time.
One thing I've learned about training is, "If it's easy, you probably ain't doing it right." When lives are at stake, training must simply be right.
You can also play a modified game of dodge ball. Modify the game by having multiple balls and multiple throwers. Use four instructors as throwers around a group of students. Make sure everyone is spaced far enough apart to allow multi-directional movement, and that they have enough time to see a ball and react. The balls must be soft.
Unless the students use diffuse vision, they'll be easy marks for the second ball thrown at them.
You can further enhance the game by having everybody suit up in equipment and body armor. Let them experience the difference in moving.
You can easily integrate both of these games into defensive-tactics training or firearms training. It breaks up the monotony of standard training and injects an element of play and fun into the learning situation.
Building Confidence
In a critical incident, you must have confidence in your ability to use the techniques you choose. By performing the exercises and learning how effective diffuse vision is, you'll build your confidence in using it.
Once you think you've learned diffuse vision, try this exercise. Have a partner hold some tennis balls. Then have your partner throw a ball at you. At first, don't use diffuse vision stare at the ball. Don't necessarily try and catch the ball. Just deflect it. Have your partner quickly throw a second ball before you deflected the first ball, and so on. See how many balls hit you.
Then repeat the exercise using diffuse vision. See how many you can deflect. Which is more effective, staring or diffuse vision?
If you play sports, use the diffuse vision as much as possible. Teach it to your children. Through teaching, we remind ourselves of the basics. Using any skill in a non-stress environment makes it easier to use in a stressful situation.
One For the Road
Now that you've done all of these exercises, it's time to really kick it up a notch. Stand in the very first position, ready to throw the ball from hand to hand, only this time don't use a tennis ball. No, this time you use a bowling ball.
Just kidding, but do try different size balls, and make up your own exercises. Combine the ball exercise with baton training.
If you give this system a sincere try, you won't be disappointed. With daily practice, you should be able to integrate these skills in four to six weeks. Then practice them again every once in awhile to keep that sharp edge on your skills.
You'll use this skill over and over in life situations. I hope you never need it in a life and death situation, but if you do, it'll be right there in your survival bank, ready for withdrawal.

Snapshot Observation By Dale Stockton
When I first reviewed this article, it reminded me of a related technique that benefited me in both my patrol and investigative assignments. I'm a photographer at heart, and I call it "snapshot observation." The basic premise? You can quickly take a high-speed image with your mind using just a glance and, in so doing, gather crucial data like an entire license plate in a split second.
You can develop this skill relatively easily. Simply glance quickly at objects and then look away, querying in your mind immediately after the observation what you saw as if it were a picture viewed as a whole. With vehicles, for instance, the key is to take in the whole vehicle, including the plate number, rather than "reading" details such as make, model and the individual characters of the plate. You will find that with practice, you can take in a surprising amount of information with a very quick glance. This can prove invaluable when a vehicle passes at high speed or a scene is only available for a split second before it changes.
Just think of it as something similar to the way you capture images with a digital camera. Take the image and then review it in your mind just like you look at the back of the camera. The more you practice, the faster "shutter speed" you can use.
---
Kurt Levins is a retired Sergeant with the Camden County (NJ) Prosecutor's Office.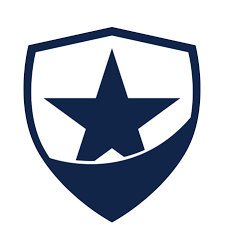 Latest posts by Law Officer
(see all)