FORT WORTH, Texas – Atatiana Jefferson may have been holding a gun when she was shot and killed by former Fort Worth police officer, Aaron Dean.
An arrest warrant obtained Tuesday quoted the Jefferson's 8-year-old nephew as saying his aunt "heard noises coming from outside, and she took her handgun from her purse. The boy said his aunt "raised her handgun, pointed it toward the window" and "was shot and fell to the ground."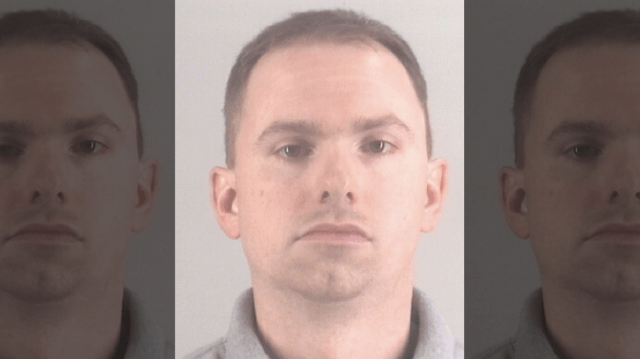 Interim Fort Worth Chief of Police Ed Kraus says there's "absolutely no excuse" for an officer's fatal shooting of a woman inside her home over the weekend, even if she was holding a gun, NBCDFW reported.
Dean, 35, resigned Monday. If he had not resigned, he would have been fired from the department, Kraus said.
Dean has retained Jim Lane to represent him. Lane, a prominent Fort Worth attorney, spoke with NBC 5 on Tuesday.
Lane calls the shooting of Atatiana Jefferson "a tragedy" and adds Dean says "he's sorry" and that the officer's family "is in shock."
Reiterating that the shooting was inexcusable, Kraus said Tuesday, "the gun was found just inside the room, but it makes sense that she would have a gun if she felt that she was being threatened or that there was someone in the back yard."
---
---
Texas' castle doctrine law, on the books since 2007, is similar to many "stand your ground" laws and gives residents a strong legal defense to the use of deadly force in their homes if they perceive a threat.
Fort Worth Police Officer C.A. Darch, who was dispatched to the call with now-former officer Dean, is quoted in the arrest warrant as saying Dean was standing between her and the house and that she could only see his reflection in the window.
In body camera video released by the department, Dean is heard commanding, "Put your hands up. Show me your hands," before firing his weapon once. He is not heard in the video identifying himself as a police officer.
Dean declined to provide an interview on the night of the shooting and his legal counsel said he'd provide a statement at a later date. He did not provide that statement before he resigned Monday morning and was taken into custody later in the day.