Just days after vandals in Plymouth, Massachusetts targeted monuments for destruction, the town's 9/11 Memorial was damaged.
Community members are both heartbroken and angry at the location that is a sobering reminder of September 11, 2001.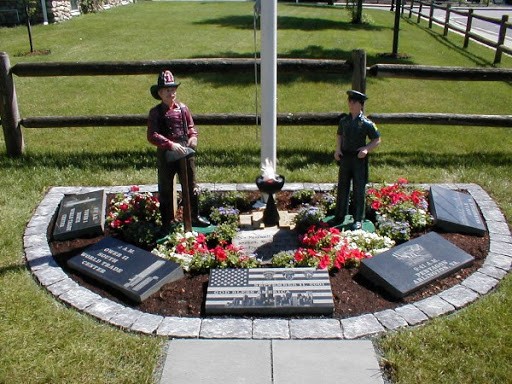 Nineteen years after the attack, Plymouth resident and then Selectman, Dick Quintal wanted to do something.
And he did.
After taking out a second mortgage to finance the memorial, he made the monument a reality.
According to CNYCentral, the monument was damaged on Sunday.
The statue of a police officer that stood alongside that of a firefighter for more than 15 years had been toppled and damaged.
This isn't the first time that damage has been done.
Several years ago, the original statute had to be replaced because of an attack.
Plymouth Police report that most of the graffiti cannot be read but some of the landmarks had the numbers and letter 508 MOF.
Dozens of off duty firefighters showed up Monday to clean and repair the area.
In addition, Triumph Masonry, Restoration & Waterproofing offered to repair the police officer statue and will also restore a firefighter statue that sits at the memorial.
TL Edwards donated mulch to the project, while Kingston Block donated stone dust.