TRENTON, N.J. — New Jersey Attorney General Matthew J. Platkin announced Wednesday that a Bridgeton man has been sentenced to 37 years in state prison, after a jury found him guilty of shooting a New Jersey State Police detective in 2020 while the detective was investigating a Salem County home invasion.
Tremaine Hadden, 30, of Bridgeton, New Jersey, was sentenced on September 12, 2023, following his conviction on second-degree charges of aggravated assault, conspiracy to commit aggravated assault, unlawful possession of a weapon, possession of a weapon for an unlawful purpose, and certain persons not to possess weapons, as well as a third-degree charge of riot. State Superior Court Judge John Eastlack, presiding at the Gloucester County Courthouse in Woodbury, New Jersey, ordered Hadden to serve 37 years in state prison, including nearly 28 years without the possibility of parole, the New Jersey Attorney General's Office said in a press release.
On April 25, 2020, Detective Richard Hershey was shot and wounded while investigating a home invasion in which a woman was beaten and robbed at the Harding Woods mobile home park on Harding Highway in Pittsgrove.
According to an investigation by the New Jersey State Police (NJSP), Office of Public Integrity and Accountability (OPIA) and the Division of Criminal Justice, while Detective Hershey was at the scene of that crime, which had occurred several hours earlier, a hostile mob of 15 people pulled up in five vehicles at approximately 10:30 p.m., intending to attack and injure a resident at the mobile home park and damage her residence. The members of the caravan were armed with at least two handguns, one knife, and one bottle.
Some of the suspects exited their vehicles and confronted Detective Hershey, who identified himself as a law enforcement officer and gave commands in an effort to control the intruders. Hadden, along with two others, Najzeir "Naz" Hutchings and Kareen "Kai" Warner, opened fire on Detective Hershey. Hadden shot at Detective Hershey numerous times from one vehicle, while Hutchings and Warner shot at him from another vehicle. Testimony from a ballistics expert demonstrated that over a dozen shots were fired at Detective Hershey, including approximately eleven fired by Hadden alone.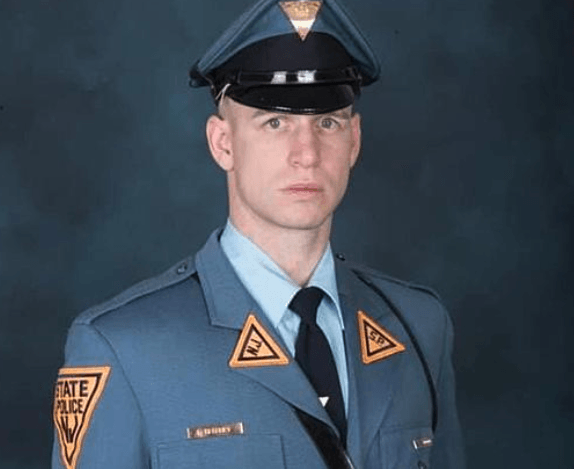 The detective was struck in the hip and seriously wounded. Several of the bullets struck occupied homes in the vicinity. The detective returned fire with his service weapon, and the suspects fled the scene.
Detective Hershey has since recovered and returned to duty, and he was subsequently named the NJSP's 2020 Trooper of the Year for his dedication and courageous actions during the confrontation.
Hutchings and Warner, who are both from Bridgeton, pleaded guilty to aggravated assault in May.
Hadden was convicted following a trial on May 30, 2023.
"The prison sentence given to this defendant illustrates that my office will not tolerate violence against our law enforcement professionals as they attempt to do their jobs and protect the public," said Attorney General Matthew J. Platkin. "Anyone who would brazenly shoot at an officer as he was identifying himself and giving verbal commands clearly has no respect for the law and those who enforce it. I remain grateful for Detective Hershey's recovery and ongoing service to our great state."
"This sentence sends a clear message that in New Jersey the Division of Criminal Justice will relentlessly pursue anyone who targets law enforcement officers and bring them to justice," said Division of Criminal Justice Director J. Stephen Ferketic.
"The court's sentence in this matter removes a dangerous individual from society who clearly does not care about lawful authority or human life, and feels that the rules don't apply to him," said OPIA Executive Director Thomas Eicher.
"It has been nearly three and a half years since the brazen ambush on Detective Richard Hershey, and this sentencing represents the culmination of our years-long pursuit for justice," said Colonel Patrick J. Callahan, Superintendent of the New Jersey State Police. "We were unrelenting in our quest to hold everyone accountable for their actions. This prison sentence sends a clear message that the shooting of a State Trooper is an attack on the very fabric of our society. Troopers are guardians of our safety, and their sacrifices will always be met with the full force of the law."