The Savannah (GA) Police Department confirmed Sunday that an officer died after being shot in the line of duty. Sgt. Kelvin Ansari was identified as the officer killed in the line of duty. He was a 10-year veteran of the department and served over two decades in the U.S. Army.
Police said two officers were following up on a robbery call and approached a car when shots were fired. Both officers and the suspect were injured.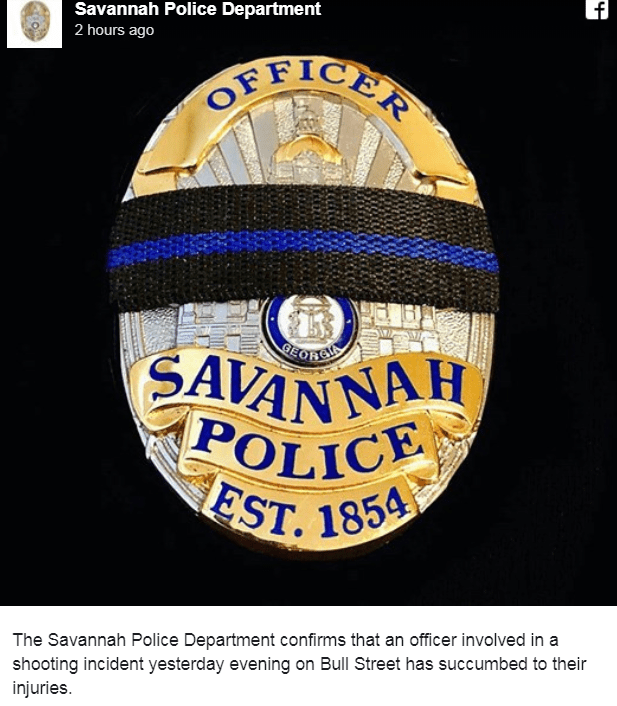 The Georgia Bureau of Investigation, which is called to any officer-involved shooting, said the suspect also died from their injuries. The second officer has been released from the hospital.