Share and speak up for justice, law & order...
Much has been said about Colin Kaepernick but holding him up as some sort of civil rights icon as he championed kneeling for the National Anthem would be a mistake and part of the big lie.
He has called law enforcement officers murderers without proof and he wore "pig socks" on the practice field which depicted cops as pigs, and he's compared cops to slave catchers.
If that wasn't enough to convince everyone that all Kaepernick is showing is that he hates cops, just look at where he puts his money.
According to the Washington Times, Colin Kaepernick's foundation donated $25,000 to a foundation named after convicted cop-killer Assata Shakur.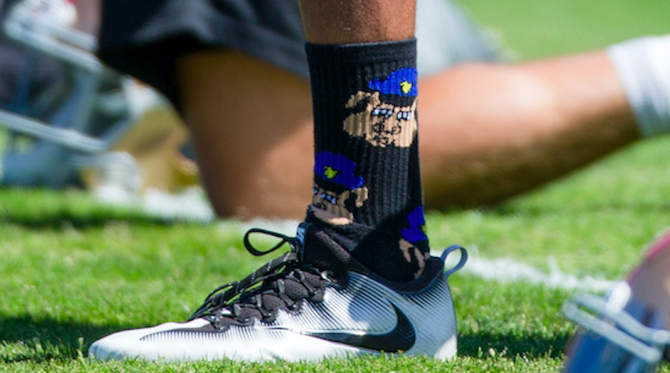 The $25,000 donation to the Chicago-based group Assata's Daughters, occurred in April, and was a part of a larger, $1 million pledge.
Shakur was convicted of murdering New Jersey state trooper Werner Foerster in 1973 and sentenced to life in prison. However, she eventually broke out of prison and escaped to Cuba, where she continues to live as a fugitive.
Shakur was a member of the militant Black Liberation Army, a group she was active with prior to the murder of Officer Foerster. Members of the Black Liberation Army were also responsible for orchestrating Shakur's escape in 1979. When several BLA members smuggled guns into Shakur's prison, during visitation, then took prison officials hostage before fleeing in a van.
So as the NFL has increased anthem protests and stars such as Seattle Seahawk Michael Bennett claims racial profiling when video evidence shows the opposite, some will hold on to the false narrative with every ounce of energy they have.
We know it because previous lies such as Ferguson continues and the saga of Colin Kaepernick is just sad.
The guy that has embraced Fidel Castro, disrespect of the United States and cop hating is no cultural icon or hero and the irony is the very ones he disrespects are the heroes. America gets that while Kaepernick and those that idol him do not.
Share and speak up for justice, law & order...