PHOENIX – A retired Phoenix police officer who was involved in the landmark U.S. Supreme Court decision, Miranda v. Arizona, which established the requirement to advise a person of their constitutional rights prior to a custodial interview, has passed away.
Capt. Carroll Cooley (ret.) was the arresting officer in the landmark case partially responsible for the Supreme Court's Miranda rights ruling. Both the Phoenix Police Department and his wife, Glee, confirmed his passing last week. He was 87, FOX 10 Phoenix reported.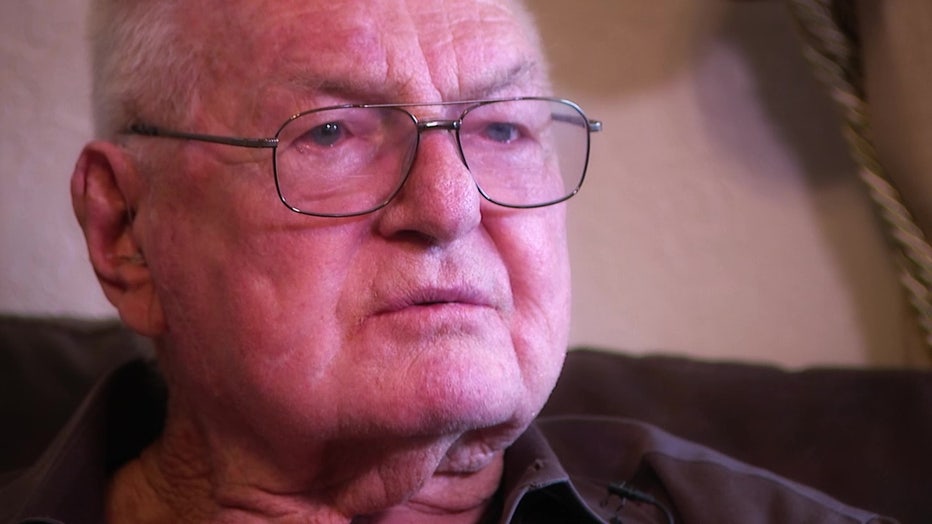 Retired Capt. Carroll Cooley. (Image via FOX 10 Phoenix)
Glee Cooley wrote on Facebook, "Prayer buddies: It is with a heavy and saddened heart that I have to let you know that Carroll passed away in the early hours of Memorial Day. A fitting day for my warrior. He leaves to cherish his memory, 4 children, 12 grandchildren and 18 great grandchildren. He was a man devoted to his family, God, his country and golf. You fought a long and arduous battle over the years and now you can rest in peace. Goodbye my love."
In 1963, Cooley was a detective with the Phoenix Police Department when he arrested Ernesto Miranda for sexual assault and kidnapping. At the time, Miranda confessed to the crime, but his lawyers later said his confession was coerced, and that their client was never informed that he had the right to remain silent.
Miranda's appeal made it all the way to the U.S. Supreme Court where the justices in 1966 decided that all suspects must be reminded about their right to remain silent and their right to counsel before they are questioned. Police officers have been "Mirandizing" criminal defendants ever since.
Cooley retired from the Phoenix Police Department December of 1978. He later worked for the Arizona Motor Vehicle Division and the Arizona Department of Public Safety. He spent his later years volunteering at a downtown museum dedicated to the Miranda ruling.
Police advise criminal defendants of their rights as a result of the U.S. Supreme Court Case of Miranda v. Arizona.
On a side note: Miranda was stabbed to death in a bar fight in 1976 at the age of 34. The person suspected of handing the knife to the man who murdered Miranda invoked his Miranda rights and refused to talk to police. He was released and never charged with Miranda's murder, according to attorney Mark Eiglarsh. The killer fled and was never found.