PERRY, Okla. – At the conclusion of a preliminary hearing being viewed by police officers across the country, a judge decided Wednesday that a deadly police shooting case involving an "active shooter" will go to trial.
The legal inquisition has already had a reverberating impact on law enforcement throughout the nation. The manner in which an officer takes out an active shooter is on trial in the person of Lt. John Mitchell of the Blackwell Police Department.
To the astonishment of the law enforcement community, Mitchell was indicted by a grand jury last year for killing a woman, identified as Michael Godsey during a pursuit.
The preliminary hearing began at 9 a.m. in Perry, in Noble County. The judge ruled there was enough probable cause to proceed with a trial. Mitchell is charged with second degree murder or first degree manslaughter, News 9 reported.
The court watched dash-cam video Tuesday during the first day of the hearing. Officers  heard yelling, also sirens, and two different officers firing their guns, including Mitchell.
Tuesday two of Mitchell's fellow officers testified describing Godsey as someone they had encountered in the past. They also said that Godsey had likely been experiencing mental delusions.
The man who initially called 911 about Godsey also took the stand Tuesday, describing how his car was shot at, and how he briefly asked her if she was okay.
The Oklahoma Fraternal Order of Police packed the Noble County courthouse to show their support for Mitchell.
"The outcome of this case could determine how law enforcement is handled in the state of Oklahoma. It couldn't be more important to us, and we want to support our brother that we believe had to do a bad thing. He had to do a horrible thing, but he had to do it to save lives," Jason Smith, president of the Oklahoma FOP said.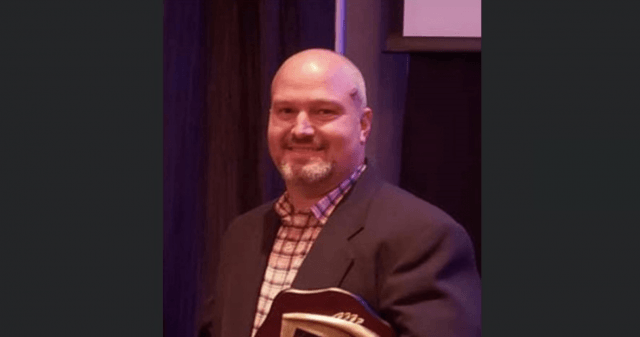 The Oklahoma State Bureau of Investigation (OSBI) found Mitchell had acted appropriately, reported the National Police Organization. Nevertheless, local DA Jason Hicks decided to second-guess the investigators by impaneling the grand jury, which led to the indictment.
From the folks who know him best, they describe Mitchell as a dedicated public servant, active community member, and devoted family man. In fact, in the months since he stopped the active shooter, a professional organization and a local newspaper have honored this good man, according to NPA. The latter award, presented in January 2020, was to name Mitchell as Blackwell's 2019 Best Law Enforcement Officer.
Shortly after the indictment last year, Mitchell's defense attorney, Gary James, argued the police veteran acted lawfully to stop a threat. James said it was a "sad day for law enforcement and society," and described Godsey as a "violent, fleeing felon."
"She shot at the police twice. She has shot at her mother twice. She has shot at a private citizen. We know she fired other rounds around town," James said. "Mitchell gets in behind her. He took his AR-15 and he started shooting through the front windshield at her."