ST. LOUIS, Missouri — Mark McCloskey, who recently surrendered his rifle to authorities as part of a plea deal with St. Louis Prosecutors, recently bought a new one—and seems quite proud of it. Mark and Patricia McCloskey, two St. Louis attorneys, defended their property last summer by drawing firearms on a threatening mob of BLM protesters.
While the BLM protesters were trespassing on private property, of course the McCloskeys were arrested and charged. Unlike other incidents of woke hypocrisy, however, the McCloskeys actually brought this one to far more reasonable close, and they pled guilty last week to the "lowest level of misdemeanor."
Yet in both an act of defiance and triumph, McCloskey, who is running for Senate, posted a photo on Twitter with his new AR.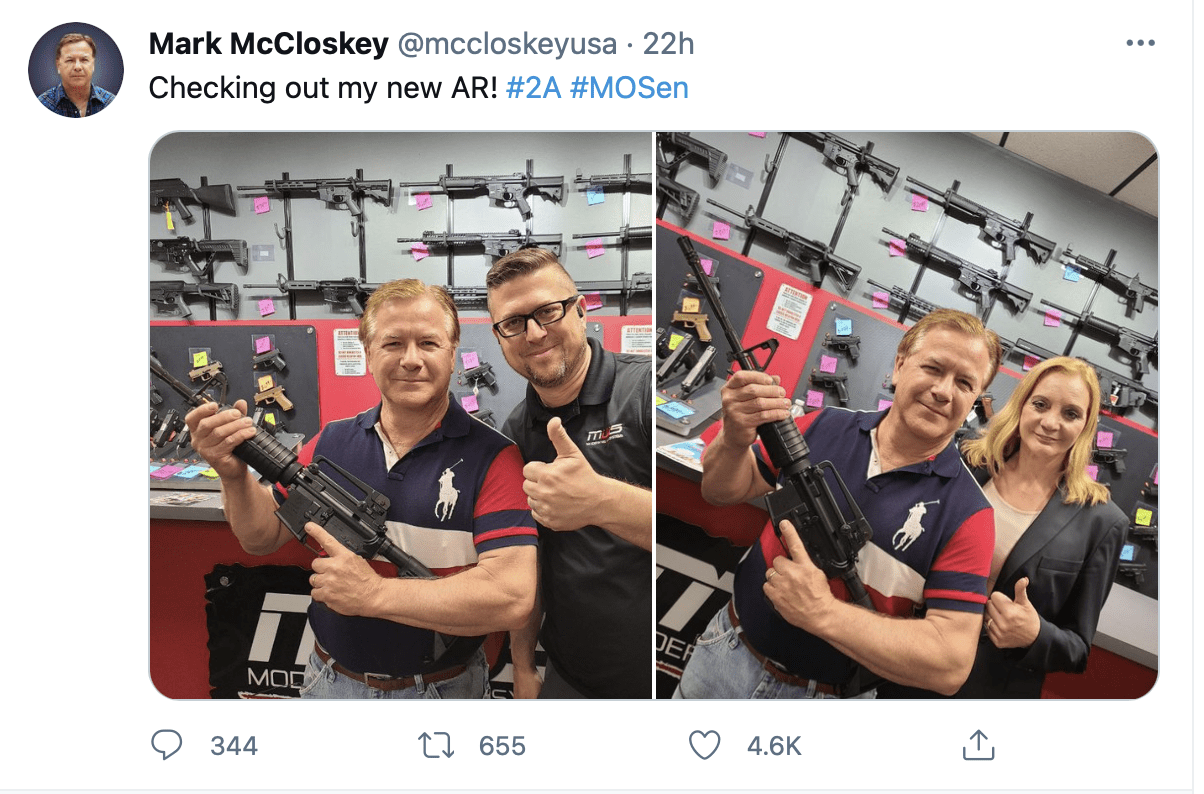 After the plea deal last week, McCloskey told reporters outside the courthouse, "I'd do it again."
"Any time the mob approaches me, I'll do what I can to put them in imminent threat of physical injury because that's what kept them from destroying my house and family."
The McCloskeys made headlines when hundreds of marchers walked through a gate onto a private road and past the couple's mansion on June 28.