Police Chief Keith Humphrey has been plenty busy since taking the Little Rock Police Chief job in the Spring of 2019.
Law Officer has documented the tragic treatment by Humphrey towards Officer Charles Starks including a judge overturning Humprey's odd decision to ignore the recommendations from his leadership team to clear him on an officer involved shooting and fire him to the continued hostile treatment of Starks once he returned to work. 
We have tried throughout our coverage to not make assumptions as to why Stark's is being treated this way and why any police chief would act in this manner.
While we have heard from some time about the alleged questionable behavior of Humphreys at his previous jobs and in a personal capacity, we are not generally in the business of attacking individuals on a personal level.
But these recent documented revelations has us wondering not only how Humphrey's was able to land a police chief job in a major city but how the City of Little Rock was able to ignore what would have been obvious in a basic background investigation.
An investigation that is not only required for every police officer prior to hiring but the results that would have prevented anyone in any city from actually being hired and has over and over again.
Lawsuits that were filed at the approximate same time as he was hired, show Humphreys had two court judgement's from credit card companies totaling $27,036.05 and a current lawsuit is pending for an additional $15,870.94.
First, life happens, we get that but being employed as a police officer or a police chief for that matter is uniquely different than any other profession.
That is why credit checks are a mainstay in all background investigations and the general practice of any applicant in default is that has to be dealt with and cleared prior to hiring. The Federal Government takes it to another level and rightfully so by checking credit not only at the hiring phase but every five years after the employee is hired.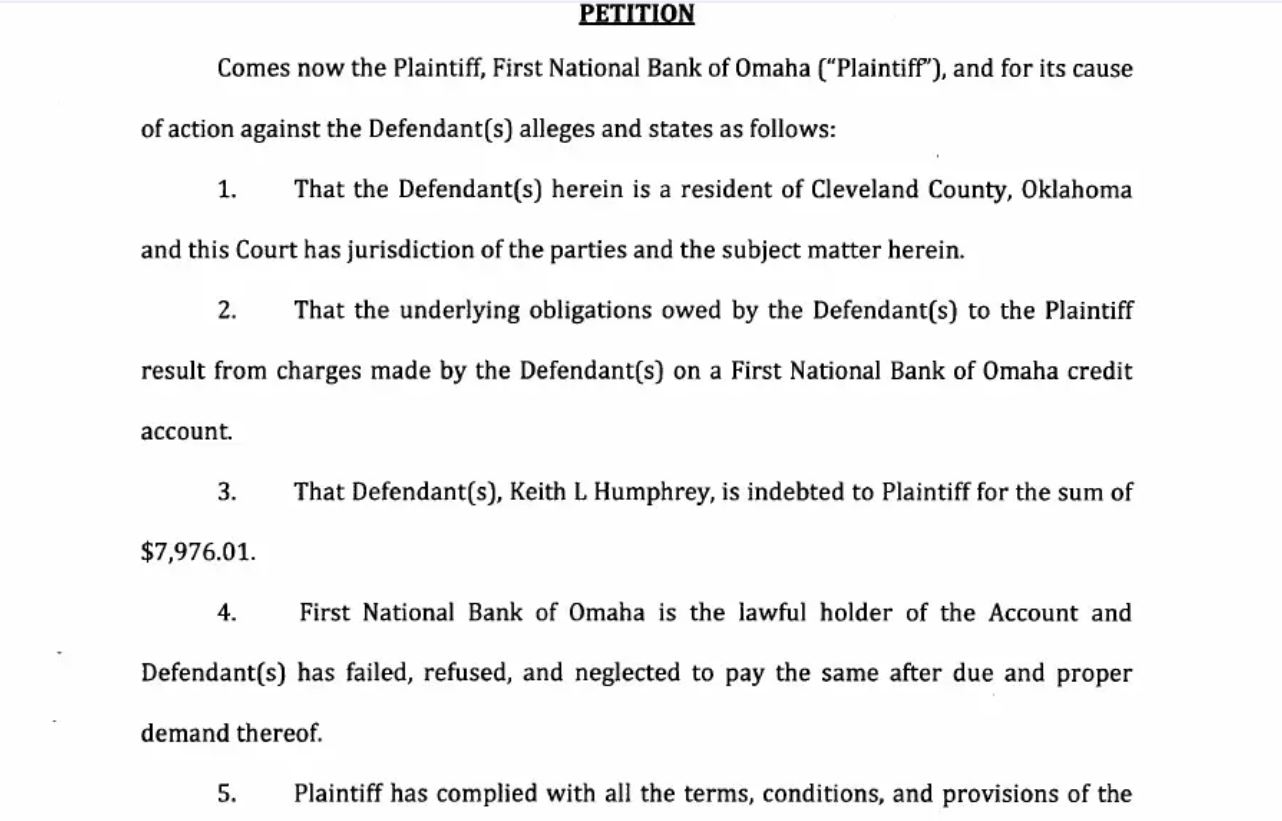 We are not aware of any agency in the country that doesn't follow the same guideline of Las Vegas Metro:
"Credit history information will be reviewed to determine a candidate's history relating to accountability and responsibility. All delinquent accounts must be resolved prior to the conclusion of a background investigation."
The Lubbock (TX) Police Department may have said it best when asked about credit being one of the top reasons to not hire candidates:
"A candidate's bad credit could mean no job because officials say it can be a sign of bad judgment and irresponsibility."
Equally troubling is that this behavior appears to be in direct violation of Little Rock Police Policy under 1/7009.02, "Officers shall pay all just debts and legal liabilities incurred by them."

So how does this happen? We don't know and we doubt the City of Little Rock will ever answer that or anyone else will ever hold anyone accountable but we will.
Leadership matters and when good, hard working cops are treated like criminals we will continue to fight for them.
It's too bad that the Little Rock Police Chief is judge and jury over others and not himself.
---
Photo Courtesy: YouTube