CHARLOTTE, N.C. – It's been nearly 40 years since Sarah Mobley Hall and her 10-year-old son were murdered, but now authorities say they've captured the suspect responsible for the cold case homicides.
The victims were beaten and strangled to death in their North Carolina apartment in March 1984. Investigators say James Thomas Pratt, 60, is the killer. He was arrested and charged on Feb. 1 for the murders of Hall, who was 27-years-old at the time of her death, and her son, Derrick, police announced on Thursday. Pratt was arrested at a hotel in York County, South Carolina, Law&Crime reported.
Charlotte-Mecklenburg Police Department Capt. Joel McNelly said during a press conference that forensic DNA helped lead to the suspect in the cold case double homicide.
"Society has probably forgotten about these folks. It's been a long time," he said. "A lot of things have happened. But the family never forgot, and we never forgot."
The victim's sister Mary Dae said she is grateful that investigators have found the person responsible for the deaths of her loved ones.
"It's just so exciting to hear that after all these years, we're able to bring some closure," Dae said in a video from the Charlotte-Mecklenburg Police Department. "I'm just so grateful that the police have found this person, and I hope he spends the rest of his days behind bars."
Charlotte police officers discovered a horrific crime scene on Ventura Way in Charlotte's Hidden Valley neighborhood on March 14, 1984, McNelly explained while outlining a chronology of the investigation.
Hall was a single mother who worked with disabled children. Her own son Derek had special needs. People described young Derek as a very happy kid, friendly to everyone.
Yet for reasons unknown, someone entered their home and brutally murdered them, Law&Crime reported.
Although detectives did a tremendous amount of work chasing down leads and investigating suspects at the time, the case went cold, McNelly said.
"So to put the age of this in perspective, if there was a rookie police officer that started on the day of this crime, that person would be retired for more than 10 years now," he said. "But more importantly than that, there's been a family that's been waiting 39 years wondering what happened to their sister, to their daughter. In fact, their parents have both since passed with no news of what happened to their daughter."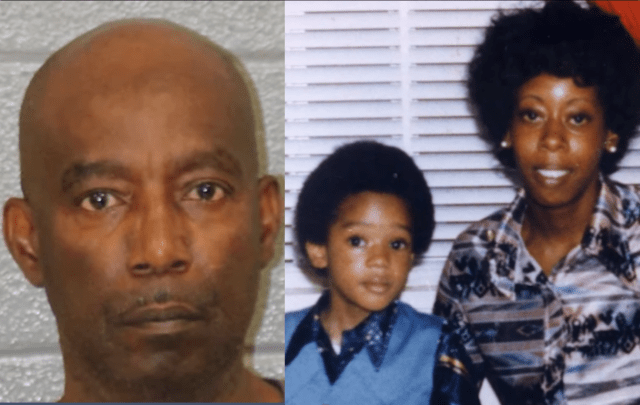 As a result of advances in DNA genealogy research, investigators were led to a person of interest in South Carolina. With the help of the FBI, Charlotte police obtained a DNA sample from that person, identified as Pratt.
As it turns out, Pratt and Hall had been in a relationship, but McNelly did not further elaborate with details or a motive, saying it's remains part of an ongoing investigation.
Pratt was taken into custody on Feb. 1 and is being held without bail. He faces two counts of first-degree murder, McNelly confirmed.