LOS ANGELES – Guido Germano, who was a department director of Los Angeles' Cedars-Sinai Medical Center when he was arrested in June for distributing and possessing child porn, was sentenced to five years of probation after admitting to possessing the pornography, reports said.
Germano was fired from his prestigious post last month. In addition to felony probation, the 59-year-old must also attend a year of sex offender counseling, and forfeit any devices that contained images or videos depicting child pornography, KTLA reported. Moreover, he will be required to register as a lifetime sex offender.
The hospital said in a statement that Germano, who worked in scientific computing with no contact with patients, did not report his arrest to hospital officials.
Germano, 59, was taken into custody on June 19 after distributing child porn through "peer-to-peer" software and downloading the videos to his personal computer at his home in Santa Monica, the Los Angeles County District Attorney's Office said in a press release at the time of his arrest.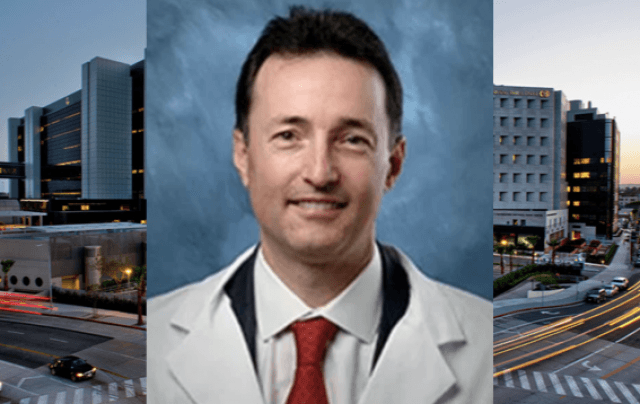 Germano was fired from Cedars-Sinai on Aug. 1, according to a written statement from a hospital spokesperson.
Cedars-Sinai only learned of the allegations against him upon reading a statement the DA's office released on July 31, according to the hospital.
Germano worked as the director of the Division of Artificial Intelligence Medicine at Cedars-Sinai Medical Center in the Beverly Grove area of Los Angeles. Furthermore, he was on the editorial board of three medical journals, KTLA reported, citing a recently removed biography from Cedars-Sinai's website. Two of the boards included the American Society of Nuclear Cardiology, 2012, and work as a fellow for the American Heart Association, 2001.
The disgraced ex-director could have served a maximum sentence of three years and eight months in state prison, so he should view probation favorably.