Share and speak up for justice, law & order...
PALM BEACH COUNTY, Fla. – The "drowning human" police responded to in Florida on Sunday turned out to be a horse. Moreover, the feel-good story quickly ended as the horse has died, sheriff's officials said Monday.
First responders discovered a "poor horse," as described by the Palm Beach County Sheriff's Office, which fell into a pool at a home in Lake Worth.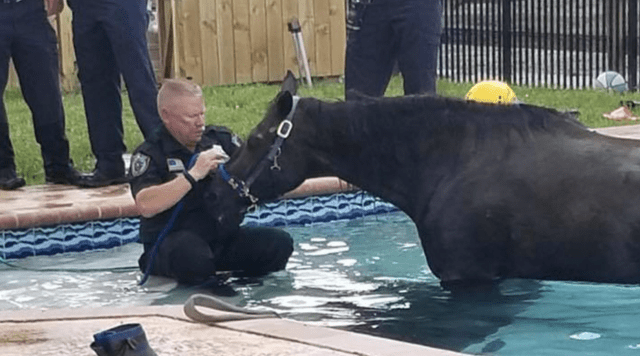 Owner Erica Lucas said the animal named "Shine" was already in distress when it tried to drink from the pool and fell in. At one point she said the animal was actually swimming in the pool, NBC Miami reported.
A deputy, in full uniform and 22 days before his retirement, waded into the pool to reassure the large, dark-colored steed, Fox News reported.
He sat on the steps and calmed the animal, which looked to be standing in about three feet of water.
The sheriff's office worked with Palm Beach County Fire Rescue to remove the equine from the pool.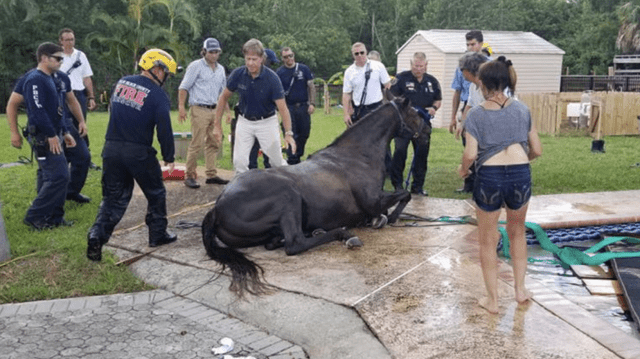 Sadly, Shine had a seizure and died later that night. Lucas said the horse died from colic and an intestinal obstruction, not from falling into the pool.
Share and speak up for justice, law & order...