VOLUSIA COUNTY, Fla. – A motorcyclist in Florida who was showing complete disrespect for the law is facing several charges after he blew through a red light while fleeing from deputies and flipping them "the bird" seconds before getting nailed by a truck in cross traffic.
Deputy Bissonnete of the Volusia County Sheriff's Office tried to stop a group of motorcyclists who were "popping wheelies" late Friday evening, March 3, according to a video shared by the agency. The group ignored authorities directions to pull over and decided to speed off, leading deputies in a pursuit.
"Here's a good way to get yourself killed," the Sheriff's Office wrote in a Facebook post, Fox News Digital reported.
Dashcam footage shows the group of reckless motorcycle riders weaving between vehicles in traffic at a high rate of speed. The group blew through a red light and continued fleeing from deputies.
However, one of the riders who showed particular disrespect for authorities by looking back and flipping off deputies before running the red light got nailed by a truck driving through in cross traffic.
The hapless motorcyclist, later identified as Joshua Richardson, miraculously survived the crash and briefly tried to flee on foot before he was taken into custody.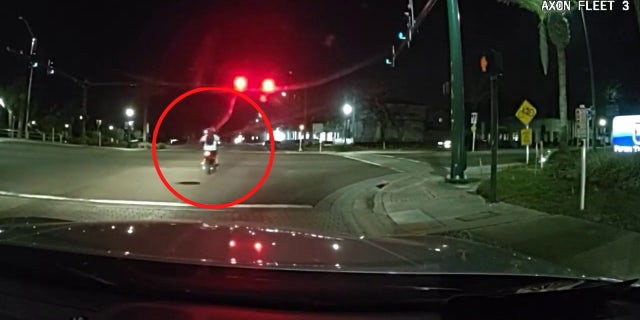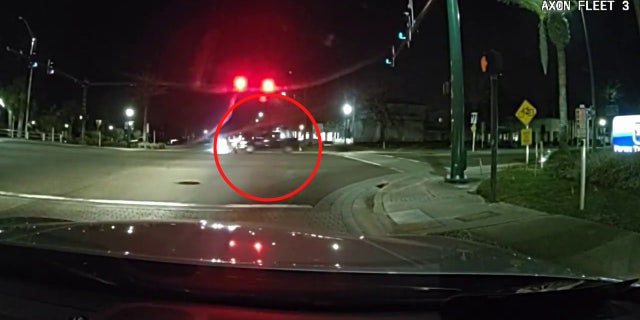 "I'm hurt," Richardson said as he is handcuffed.
"Idiot," one of the deputies said in rebuke.
"I know," Richardson responded.
"You know how your leg doesn't get hurt?" one of the deputies asked. "You don't run from the cops and crash your bike."
"Do you think this is funny?" Richardson asked.
"No, I don't think it's funny. It's incredibly stupid," another deputy responded.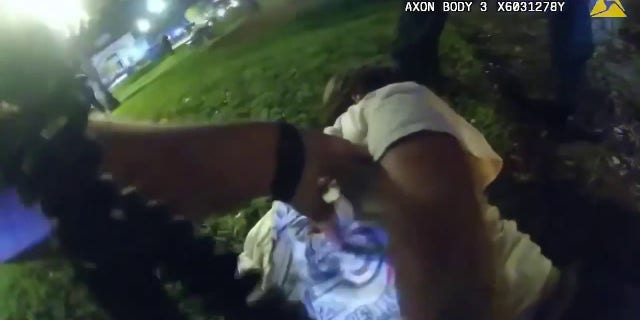 "We're being chased by 12 cops in the middle of nowhere. What am I supposed to do?" Richardson asked.
"Stop and figure out why we're chasing you," the deputies stated.
WATCH BODYCAM VIDEO
Richardson is facing several charges, which include fleeing or attempting to elude law enforcement, resisting without violence and leaving the scene of a crash. He also received a traffic citation for failure to stop at a red light and passing in a no-pass zone, Fox reported.
It was unclear if additional motorcyclists were caught or later identified.