The Dubai police force is known for having a flashy fleet of chase cars, and now the force has announced on Twitter that the newly unveiled Tesla Cybertruck will be its latest addition.
WHY THE CYBERTRUCK WILL CHANGE LAW ENFORCEMENT DRIVING
Dubai Police Major General Abdullah Khalifa Al Marri told Arabian Business that the all-electric pickup will be used as a patrol car in locations popular with tourists.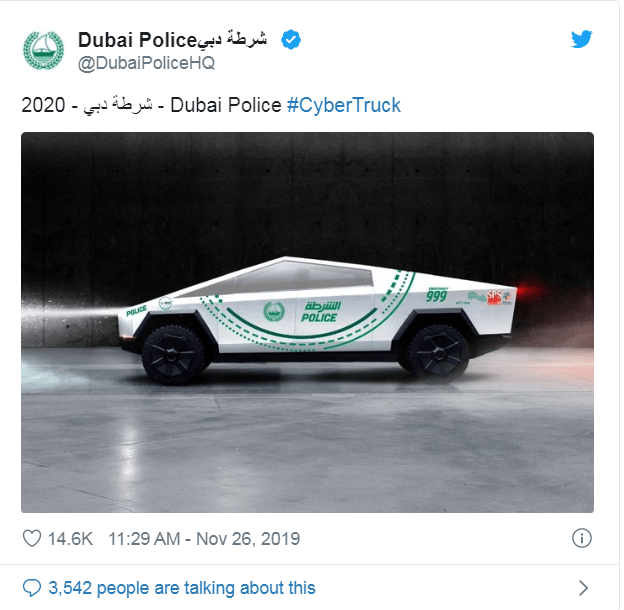 Among the features that may have caught the force's eye: The Cybertruck is claimed to have "bulletproof" windows, and all Cybertrucks come equipped with an adjustable air suspension that can be raised or lowered on the go, providing up to 16 inches of ground clearance.