DENVER, CO – Tuesday, January 08, 2019 – The Denver Police Department has created a Citywide Impact Team that is dispatched throughout the city to provide focused, extended-term enforcement and patrol efforts when pressing safety issues arise. The team is comprised of one sergeant, six officers and a licensed professional counselor/licensed addiction counselor from the Mental Health Center of Denver. One of the primary benefits of forming this team is that its intensive work frees up district patrol officers to respond to the high volume of active calls for service. The creation of the Citywide Impact Team is part of Chief Paul Pazen's Strategic Plan and aligns with the Denver Opportunity Index, a philosophical shift in public safety service delivery focused on addressing social factors to improve residents' overall quality of life.
"The Citywide Impact Team provides enhanced precision policing in our community," said Chief Pazen. "This dedicated team is able to proactively address the needs of residents and evaluate the potential for further criminal activity. Ideally, they will be able identify and address issues before they become more significant public safety concerns."
The Citywide Impact Team was called into the Ballpark neighborhood following the November 2018 shooting that killed one and injured five people. Citywide Impact Team members worked closely with leadership in Denver Police's District Six to connect with neighborhood residents and businesses to better understand the issues the area was facing and address ongoing criminal activity. They met with 28 local businesses and conducted outreach to 62 residents. Their efforts resulted in 50 residents requesting services through the Mental Health Center of Denver and Denver Health Paramedics, six arrests for outstanding warrants and one citation for a person making threats. The Citywide Impact Team's efforts paralleled District Six operations aimed at addressing drug-related issues in the area.
The Citywide Impact Team is the first of several new Denver Police Strategic Plan initiatives to be announced for 2019 that are aimed at improving safety and reducing social harms.
The Founder of the Courageous Leadership Institute and Director of Training at Law Officer, Travis Yates, calls Denver's Impact Team "groundbreaking" and the answer that law enforcement should be seeking in regards to crime and problems within their community.
Yates tells us that "while there is a time and place for enforcing the law, law enforcement must begin to address the actual root causes of crime and that is why the Denver Impact Team is not only needed must it is a direction that every agency should pursue. I applaud the Denver Police Department for this progressive and groundbreaking initiative."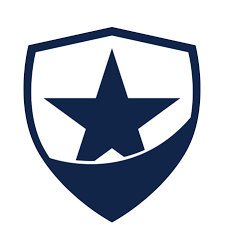 Latest posts by Law Officer
(see all)