DOVER, Del. – A Delaware police captain filed a federal lawsuit this month claiming he was passed up for a promotion because he's white, a report said.
Capt. David Spicer of the Dover Police Department filed the suit on Oct. 16 after a discrimination complaint he filed to the US Equal Employment Opportunity Commission was dismissed, WBOC-TV reported.
Spicer claims in the suit that Marvin Mailey, a black former deputy chief in the department, was promoted to chief instead of him because of his race.
He alleges in the suit that he was more experienced than Mailey and had more degrees and training, according to the report.
The court filing names a number of additional defendants, including Mayor Robin Christiansen, three Dover council members, City Manager Donna Mitchell, and Mailey himself.
"Plaintiff was not selected as Chief of Police because of his race," the suit states, according to the report.
"Defendant Marvin Mailey was specifically selected for the Chief of Police because of his race."
---
---
The suit also claims Spicer was retaliated against by city agencies after he filed complaints that he had been discriminated against because of his race.
Spicer declined comment for the WBOC-TV story.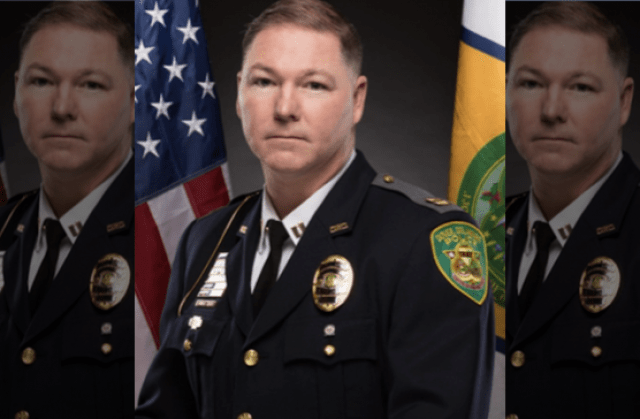 Court documents show Spicer is requesting a jury trial and seeking compensatory and punitive damages.
Mailey did not respond to requests for comment while the city and other defendants named in the lawsuit declined comment, citing the active litigation.
---
---
Christiansen, who nominated Mailey after a recommendation by a selection committee, declined comment on the lawsuit but also said in a brief phone interview that the process used to hire Mailey was followed according to city code.
"The process was as pristine as we could make it and council passed it unanimously," he said.
Councilman David Anderson, who is black, declined to comment on the substance of the lawsuit but called it "silly."