GREAT BRITAIN – A flurry of sordid sexual encounters has led to the termination and/or resignation of at least 18 female prison guards in the UK's "cushiest prison." The compromising trysts include claims of sex inside cells, the exchange of racy photos, and one female guard smuggling her underwear to a male inmate, according to reports.
HMP Berwyn is Great Britain's largest correctional facility after it opened in 2017. It is known for its superior conditions and was previously considered the UK's "cushiest" prison. However, it has been hit with various eye-popping claims of sexual misconduct and inappropriate relationships between guards and inmates, with three former workers sentenced in a 2019 scandal, the Mirror reported.
Documents obtained via information requests by the the BBC and the Mirror showed the inappropriate relationships were more widespread than had been publicly known.
British news outlets have reported that 18 women who were fired or resigned from a single lockup facility is a "record." Moreover, since 2019 a total of 31 women across England and Wales have been terminated from employment within prison facilities due to intimate relationships with inmates.
One case involved former HMP Berwyn guard Jennifer Gavan. She was sentenced to eight months in jail last year after pleading guilty to misconduct. She accepted the U.S. equivalent of $180 from inmate Alex Coxon — who was imprisoned for robbery — to smuggle him a cellphone. The pair later used the electronic device to exchange racy photos, the Mirror reported.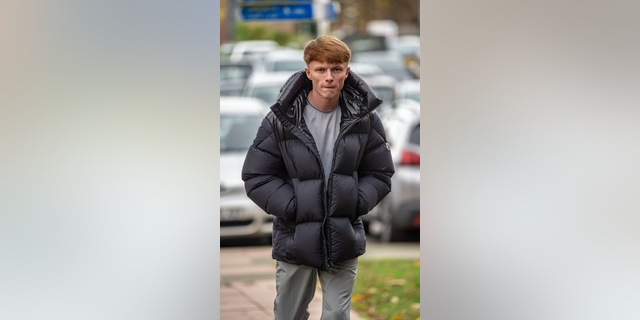 Another example is that of Ayshea Gunn. She is a former guard who was jailed for one year back in 2019 after having a sexual relationship with inmate Khuram Razaq. The inmate was serving a 12-year sentence for a criminal conspiracy to commit a robbery, Fox News Digital reported.
Furthermore, Gunn was accused of smuggling a pair of her underwear to Razaq, and investigators found photos of Gunn and Razaq kissing among the former guard's possessions, according to court proceedings.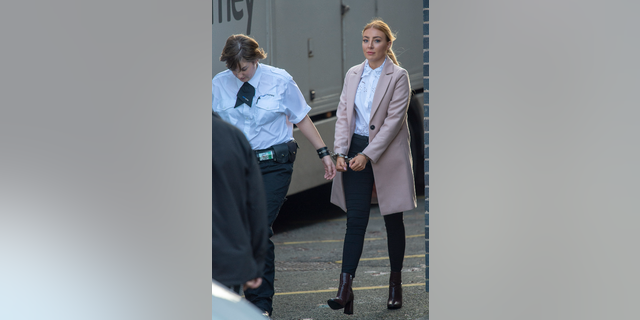 The Mirror also reported another example involving former guard Emily Watson. She was jailed for a year after having sexual contact with inmate John McGee, who was serving an eight-year prison sentence for "causing death by dangerous driving." She reportedly performed a sex act on him inside his cell.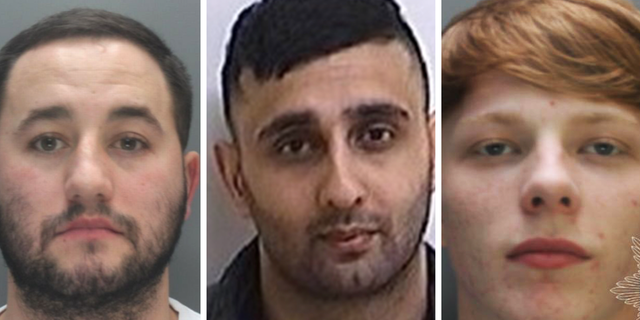 The leader of the Prison Officers' Association, Mark Fairhurst, said the recent cluster of affairs and terminations can be blamed on "the wrong kind of women" getting hired.
"Staff being recruited don't have face-to-face interviews… it's all done on Zoom," Fairhurst told the Mirror. "A lot of people getting these jobs don't have enough life experience and are susceptible to conditioning from prisoners."
"Your figures just prove what we've been warning the employer about for years," he noted.
HM Prison Service previously announced it would enhance training and root out guards "who undermine our exemplary service," the BBC reported.
The agency stressed it would not "tolerate those few officers who think they are above the law."
"That's why our newly bolstered Counter Corruption Team is working around the clock to root out and clamp down on those who undermine our exemplary service with their dangerous behaviour and ensure they face the strongest possible consequences for their crimes," the HM Prison Service reportedly said.
British news reports from earlier this year show that current prison staff members were required to complete new corruption prevention training in an effort to halt the rampant misconduct.
"The overwhelming majority of Prison Service staff are hardworking and dedicated and we will not hesitate to punish those who break the rules," a Prison Service spokesman said in January, Yahoo News reported.
"Over 500 members of staff at HMP Berwyn have undertaken corruption prevention training in the last 18 months and our enhanced security is protecting the prison against attempts to smuggle illicit items inside."