For every engineer that works for a firearms company, for every marketer, for every salesman on the beat, the next big idea in firearms is out there in the not-too-distant future. But for every street cop or tactical officer, theirs isn't a crystal ball. Instead, they wonder: "Why didn't they think of that?" So when manufacturers and law enforcement meet on the same page, wonderful things can happen. Safer, more reliable and effective weapons are developed, tested and proven.
The firearms trends for 2012 in law enforcement are determined by some important factors, including fiscal budgets, current legislation, new technologies and the ever-changing face of crime. Although the grandfathers of our industry—including Sig Sauer, Remington, Smith & Wesson—have been producing weapons at an all-time high for law enforcement, it's the smaller, more nimble firearms companies that are driving trends. Many of these smaller firearms companies are headed up by former military or LEOs, who have taken lessons from the streets, here and abroad, to develop new weapon systems.
The Rifle
Of the two main tools in an officer's arsenal, the rifle seems to be getting renewed attention. "Reliability" and "durability" are common call words for any rifle system under consideration, but simplicity and modularity have increasingly become important considerations for purchase.
The AR platform with a reliable and cost-effective gas impingement system still reigns supreme, but the next generation of piston-operated rifles is increasingly being used by larger budgeted agencies with great success. Shorter barrels, recoil-reducing and collapsible stocks, and four-rail systems are standard requirements. Suppressors are also becoming more common place for use on patrol rifles.
The 5.56 caliber is still the most commonly used caliber by most agencies, large and small, but agencies serving large rural tracts are moving toward incorporating .308 systems, uppers or conversion kits. Many officers returning from Iraq and Afghanistan have become familiar with the 7.62 and are comfortable with its power and effectiveness in a patrol rifle.
The patrol shotgun, long considered the workhorse of an officer's tool belt, isn't going away anytime soon. Although we haven't seen any great reengineering of the traditional standard bearers, manufacturers are making the guns simpler by making interchangeable parts and assemblies. Shotgun barrels are quickly removed and interchanged, and magazine extensions provide officers plenty of firepower. Recoil reduction stocks and systems are often part of the package to limit officer injury and allow a wider range of body types to successfully manage the heavier caliber.
The Pistol
On the pistol front, polymer still rules. Companies are doing brisk business producing new compact or pocket-size pistols that aren't cut-off versions of larger framed guns, but entirely newly engineered pocket pistols, especially for back-up guns. More agencies are discontinuing individual officer personal carry and requiring officers to carry an agency-procured pistol but still allow officer individualization through interchangeable backstraps and trigger configurations.
Agencies tend to trade in duty weapons every five to seven years. This allows agencies to take advantage of the new technologies and enhanced ergonomics, as well as to replace worn out parts and sight systems. The cost of maintaining an aging inventory with replacement parts and logging personnel hours usually exceeds the costs and benefits of new firearms. But with available funding decreasing for new firearms for law enforcement officers, a number of agencies, both large and small, have taken to trading in their existing inventory, including Class 3 guns to offset the costs of new guns. An increasing number of agencies are also trading in confiscated guns both for resale and for parts value.
The Ammo
Perhaps the most interesting trend has less to do with firearms than with the ammunition they're fed. Frangible ammunition, long used for officer training and qualification because of its non-toxicity and disintegration upon impact, thus making it a viable and environmental cartridge, is currently being tested for use in duty weapons. The same qualities that make frangible ammunition excellent for use on police ranges make it excellent to use as a duty cartridge with less collateral damage to public and private buildings, less ricochet potential and a minimal chance of over penetration. Although the price of frangible ammunition is more than traditional ammunition, the liability potential can be significantly reduced.
Overall, law enforcement agencies are still working within budget constraints while public demands upon their services are increasing. Law enforcement training has also suffered from budget cuts putting more of the firearms training on manufacturers when agencies transition from one brand or model to another, but unfortunately it'll never take the place of the more necessary scenario-based training. Law enforcement today demands safer, simpler firearms with compatibility and modularity built-in without sacrificing performance or the reliability of a "partner" you can always count on.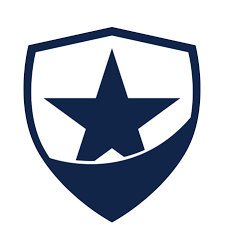 Latest posts by Law Officer
(see all)