This could be a record year for gun sales, as indicated by the number of NICS background checks for firearm purchase—with 5 models at the top of the best-sellers list.
While the makes and models differ, there are a few things the top-selling handguns share a lot in common: the most popular choices are smaller profiles, easier concealment, without sacrificing ruggedness and accuracy, according to a handgun sales analysis from The Motley Fool.
#1. Smith & Wesson M&P Shield
This year will likely close with the Smith & Wesson M&P Shield as the top-selling pistol, according to the analysis report. The M&P (Military & Police) pistols, including the M&P Shield and M&P 15 Auto models, feature lightweight, concealable, models in 9mm, 40 S&W, and .45 auto calibers with polymer frames. Various M&P models are widely used by law enforcement agencies and military personnel, who often cite the ease-of-use, ergonomics, slim profile, and overall accuracy as the main reasons in choosing this pistol—which also account for its top-ranking sales position.
#2. Ruger LCP

Ruger's LCP (Lightweight Compact Pistol) offers superior concealability; it's a 9.4-ounce, ultra-light .380 pocket pistol. Ruger introduced the pistol in 2008 to serve the needs of civilians demanding a lightweight, defensive pistol—and as the steady sales of this model suggest, the demand for a pocket-sized personal defense is still going strong.
The Ruger LCP features a glass-filled, nylon frame with a "single-strike double-action" firing mechanism. The newer LCP II model offers improved sights, and a more substantial grip, designed for better recoil distribution, along with a shorter, tighter single-action trigger action (which also has an inner-trigger safety).
#3. Springfield XD-S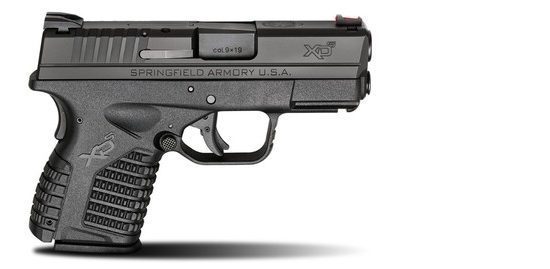 The Springfield XD-S was launched by Springfield Armory in 2012 and is available in only 9mm and .45 ACP calibers. And much like the Smith & Wesson M&P Shield, the Springfield XD-S also has a polymer frame and a striker-firing mechanism. Springfield's XD model pistols are approved and used by many law enforcement agencies, which accounts in part for its popularity.
#4. SIG Sauer P938

The Motley Fool report lists the SIG Sauer P938 as the contender for the fourth best-selling pistol of 2016. The SIG P938 is a single-action 9mm, sub-compact pistol. And while it offers a small frame like the other best-selling models on the list, it has a distinct feature worth noting: the P938 has an all-metal frame made from stainless steel and aluminum alloy—and still lighter than the Springfield XD-S and M&P Shield.
And despite the premium versions of the P938—which come with premium price tags (between $600-800)—the SIG Sauer P938 will most likely remain one of the top-five best-selling pistols of 2016, according to analyst expectations.
#5. Glock 19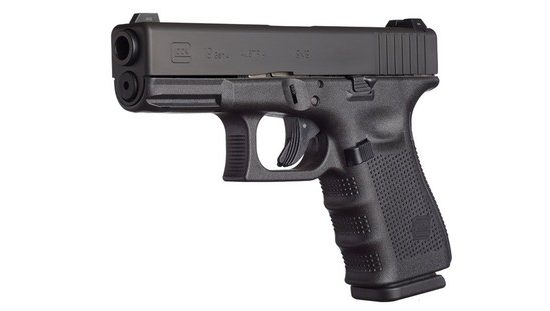 Rounding out the list is the Glock 19: the smaller-sized version of the 9mm Glock 17. Like the other pistols on the list—except for the P938—the Glock 19 has a polymer-frame and striker-firing mechanism (as many of us who carry one on duty know quite well). The small size and reliability of the Glock 19 have made it a popular back-up gun (BUG) and also popular as a concealed-carry handgun of choice among off-duty law enforcement officers and civilians just the same.
Choose Wisely…
And while popularity counts for some things (like "most-popular" lists like this one), personal preference, reliability, and safety matter most of all. So whether you're looking for a back-up gun, a pistol for off-duty, or a concealed-carry gift for friends or family, please choose wisely—and safely.
Disclaimer: This LawOfficer.com News article is based upon a financial news analysis report; and is not in any way an endorsement for or against any particular brand or model of firearm.