Officer Lattanzio (above) committed suicide. Three other officers committed suicide in his area in the last four months. He was a loner, had no family who lived close by and his only friend was his cat. His job was his life. After losing his home to foreclosure, he immediately received an excessive force complaint as a result of responding to a noise complaint at a 12 year old's birthday party. Officers allegedly arrested adults wearing superhero costumes. He was placed on administrative leave pending the results of the investigation. He drove to a park Monday morning and shot himself in the head.
I don't condone excessive force, but all the textbook trigger signs were there. The department quickly stated that help was available to him if he asked. Mental evaluations should be mandatory for every officer and not available if an officer asks. Mental health assessments are necessary to prevent excessive force complaints, to provide the public healthy officers for service, to prevent mental distress and to maintain a healthy workforce.
You can't facilitate the creation of time bombs and not actively take part in disarming them.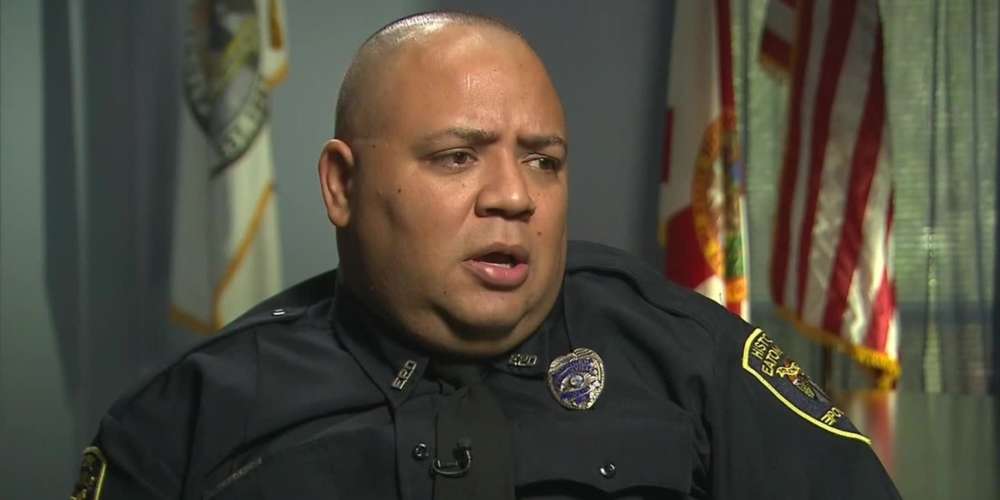 Corporal Omar Delgado (above) has been called a hero for saving lives during the Orlando Pulse Club Massacre. He told his agency he was struggling with PTSD after the events that happened that night. He dug through dead bodies on the ground looking for survivors. He found and saved Angel Colon, who had been shot six times.
Corporal Delgado will be terminated at the end of the month, six months shy of ten years of service on the department. If his department would have allowed him to reach 10 years, he would have been vested. He would have received 64% of his salary and benefits for life.
Allegedly, the department told him they needed to replace him because of his PTSD because they need another officer on the street. He believes he is the victim of retaliation for speaking out about what happened to him.
He has a wife and three children.
If you don't ask for help and don't have an outlet, you suffer in silence, you are a threat to the public, you are a threat to your family, you are susceptible to alcohol abuse and risk self-destruction.  If you ask for help, they get rid of you because they expect you to be healed after a few complimentary visits on someone's couch. I guess lawsuits are the only way to get the attention of those in positions to solve this problem.