SELMA, Calif. — A California police officer in the city of Selma was shot and killed on Tuesday while checking on a "suspicious person."
The Selma Police Department said an officer was flagged down by a homeowner around 11:45 a.m. in the 2600 block of Pine Street regarding a "suspicious person" on her property. The officer contacted the individual and was subsequently shot multiple times. According to police, the suspect fled on foot following the shooting, news station KMPH reported.
Additional officers arrived on scene and provided life-saving measures before the wounded officer was rushed to Community Regional Medical Center.
Multiple law enforcement agencies responded to the shooting. A deputy with the Fresno County Sheriff's Office located the suspect, who was then taken into custody without further incident, officials said.
Investigators located a firearm nearby and believe it was likely used against the officer.
In an update Tuesday evening, law enforcement officials said the officer succumbed to his injuries at the hospital.
"This is the worst-case scenario for a chief and for a leader," Selma Police Department Chief Rudy Alcaraz said. "This was all avoidable and that's the unfortunate part."
The chief said the officer was in his second year with the department and described him as a phenomenal young man who was upbeat, that always carried a smile, and had a positive attitude, KMPH reported.
"Right now, more than ever, our community needs to come together and pray for our officer's family and pray for our organization," Alcaraz said.
According to the Officer Down Memorial Page, the deceased officer has been identified as Gonzalo Carrasco. He had been with the Selma Police Department for two years and was part of the Explorer Program at the Reedley Police Department prior to being hired in Selma. He is also expectant father.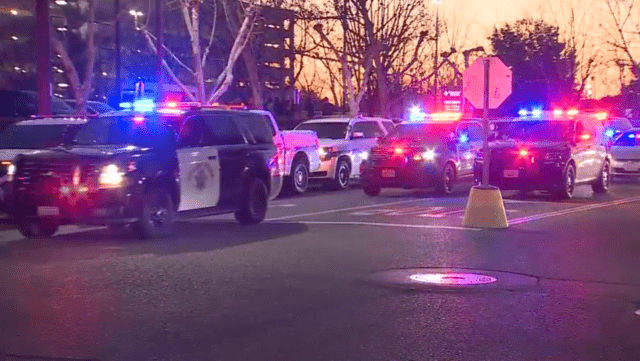 ODMP reported the suspect was a convicted felon who was on probation. He was subsequently charged with murder.
Carrasco is the first Selma police officer to be killed in the line-of-duty in the department's history.