SILVER SPRING, Md. – Investigators believe the suspect accused of raping a woman, and robbing her and a friend last week on a Silver Spring trail is also responsible for another rape involving a female teen at the same Maryland park, the week before. The perpetrator is in the U.S. illegally, according to officials.
Jose Roberto Hernandez-Espinal, 20, was identified as the rape suspect. He was arrested for reportedly raping a woman and stealing jewelry at Burnt Mills East Special Park in Silver Spring last Tuesday, May 16. Authorities also believe he is responsible for raping a 15-year-old girl on the same trail two weeks ago, FOX 5 DC reported.
An ICE spokesperson told the news outlet that Hernandez-Espinal is originally from El Salvador and illegally entered the U.S. in May 2013.
Hernandez-Espinal approached the adult female victim and her friend on the trail during the afternoon of May 16. During the crime, he brandished a machete and threatened great bodily harm, while demanding their cellphones, according to the Montgomery County Police Department.
Court documents revealed that Hernandez-Espinal pointed the machete at a woman's back and directed her to a secluded part of the woods where he proceeded to rape her, FOX News reported.
In addition to violating the victim, he is accused of stealing jewelry from both women before fleeing the scene.
The rape victim was taken to a local hospital, where she was recovering, a relative told FOX 5.
Authorities told the news outlet that a 15-year-old female was raped a few days before the crimes of Tuesday, May 16. Nevertheless, they did not release additional details other than the rape occurred on the Prince George's County side of Burnt Mills East Special Park, and they believe he is likely responsible for the crime.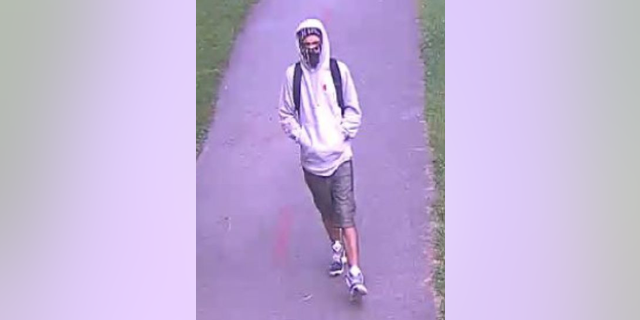 Hernandez-Espinal was captured after the Tuesday rape occurred in a nearby neighborhood. Court documents revealed that he reportedly battered a man before he was captured.
The criminal defendant is currently facing charges of first-degree rape, armed robbery, kidnapping, weapons-related crimes, as well as first- and second-degree assault. The Salvadoran national waved his bond hearing at court on Thursday, so he presently remains in custody.
Investigators believe there could be additional victims. Anyone with information is asked to call Crime Solvers of Montgomery County at 1-866-411-TIPS (8477).