HOUSTON – Video has been released that shows a Jack-in-the-Box employee in Texas opening fire on a drive-thru customer in March 2021 during an argument about curly fries, according to reports.
The shooting occurred at a Jack-in-the-Box near George Bush Intercontinental Airport in Houston on March 3, 2021. During the evening encounter, Florida resident Anthony Ramos picked up his pregnant wife and 6-year-old daughter from the airport, FOX 26 Houston reported.
The family placed an order from the drive-thru and were met at the window by restaurant worker Alloniea Ford. Upon receiving his food, Ramos said he asked for the missing curly fries, which were denied by Ford.
Ramos and Ford argued over the order, which was captured during the nearly 23-minute surveillance footage obtained by the Houston news outlet.
Ford briefly left the video frame briefly before returning and the confrontation continued.
About nine minutes into the argument, tensions escalated further when Ford left the window, took a firearm from her pocket and put it back, FOX reported.
Although a co-worker tried to calm the situation, Ford returned and continued the heated argument with Ramos.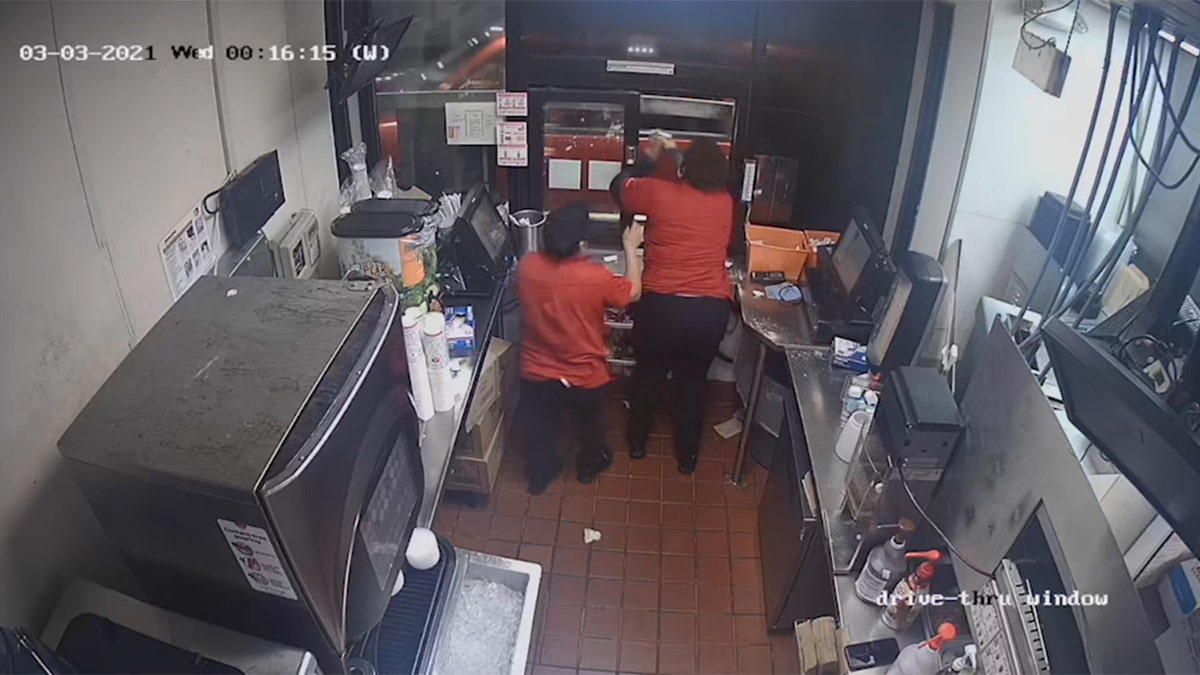 Ford began throwing packets of ketchup at Ramos's truck. He grabbed the condiments and threw some back at her. The second employee then closed and locked the drive-thru window.
However, Ford unlocked and reopened the window while grabbing a handgun from her pocket. She aimed the weapon at Ramos and fired several rounds wildly as he sped away.
None of the bullets struck Ramos, the other occupants of the truck or the vehicle itself.
Ultimately, Ford was convicted in criminal court of aggravated assault with a deadly weapon, and her probation concluded in June. It was unclear if she did any jail time.
Since the incident transpired, the Ramos' family has filed a lawsuit against the Jack-in-the-Box franchisee, reported FOX 26.
"Jack-In-the-Box needs to do background check on employees so as not to expose their customers to someone who would attempt to kill them," said the family's lawyer Randall L. Kallinen, "These rage cases are getting out of hand in Houston."