OKALOOSA COUNTY, Fla. – Florida prosecutors declared this week that they plan to pursue the death penalty against Timothy Paul Price-Williams II, 43, who is accused of gunning down Cpl. Ray Hamilton who was responding to a domestic violence call on Christmas Eve.
The state attorney for Florida's First Judicial Circuit, Ginger Bowden Madden, announced on Monday that her office will seek the death penalty for Price-Williams. He is charged with one count of first-degree willful premeditated homicide with a weapon in the Dec. 24 death of Hamilton, Law&Crime reported.
Deputies with the Okaloosa County Sheriff's Office (OCSO) responded to a call on the morning of Dec. 24 about a possible domestic disturbance at a residence located in the 700 block of North Park Boulevard. Price-Williams reportedly slapped the victim in the face and shoved her during an argument the previous evening, before taking her phone to prevent the woman from calling for help, the sheriff's office said in a press release.
As law enforcement personnel arrived at the scene about 9:00 a.m. and made contact with Price-Williams, he refused to come out of his home, even after the OSCO Special Response Team was called in. He began shooting out of a window at around 12:40 p.m., striking Hamilton, the sheriff's office said.
"The OCSO Special Response Team was summoned to try to negotiate with Price-Williams to give himself up peacefully," the release said. "Several deputies, including Corporal Ray Hamilton, entered an area behind the backyard fence of the premises to help establish a safe perimeter. Once they got into position, shots were fired from inside the home and Corporal Hamilton was struck."
Hamilton, a member of the department's SRT, was transported to a local hospital where the five-year OCSO veteran was pronounced dead shortly after 3:00 p.m. the sheriff's office said.
During the exchange of gunfire, Price-Williams sustained a gunshot wound to his right arm. He was taken to a local hospital for treatment and subsequently booked in jail on the charge of premeditated murder, Law&Crime reported.
"We are devastated by the grief of losing Corporal Hamilton, a deputy who was a ray of sunshine in the OCSO, dedicated to protecting others," Sheriff Eric Aden said in a statement following Hamilton's death. "We appreciate the endless stream of words of support that have come in for his family and his co-workers as we face this heartbreaking loss of a profoundly loved and respected friend, public servant, and hero."
Now Hamilton's accused killer will be subject to the death penalty if a Florida jury finds him guilty of the corporal's murder.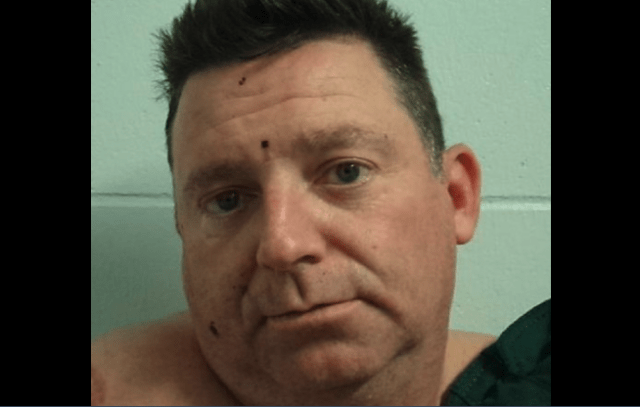 "Every capital murder case must be evaluated on its own facts to determine if a reasonable jury made up of our citizens could unanimously sentence a defendant to death. It is the most serious penalty available under Florida law, and I approach this responsibility with great thoughtfulness, humility, and a sense of duty to the rule of law," Madden said in a Monday press release. "Defendant Timothy Price-William II's attack and killing of Corporal Hamilton, while he was performing his duties as a law enforcement officer, was particularly merciless and cruel. My office will ask a jury to sentence him to death."
Price-Williams is being held in jail without bond. He is next scheduled to appear in court for a plea hearing on Feb. 16 followed by a pre-trial conference on March 13.