LEE COUNTY, Fla. – A man convicted of a double murder and later sentenced to death threw an elbow, striking his attorney in a Florida courtroom on Monday despite having his hands shackled to the side of his body.
In May, Joseph Zieler, 61, was convicted in the 1990 cold-case murders of 11-year-old Robin Cornell and 32-year-old Lisa Story. Following his conviction a Florida jury recommended death for the condemned two-time killer, Law Officer reported at the time.
During court proceedings on Monday, Zieler was seen on video motioning for his attorney in what appeared to be an attempt to speak with him. However, the condemned man apparently was not interested in a conversation, and instead, despite having his hands shackled to the side of his body, threw an elbow, striking the attorney in the face, according to Fox 4 in Southwest Florida.
Following the blow, Zieler was quickly wrestled to the ground by two bailiffs. In the immediate aftermath, Judge Robert Banning asked the attorney, Kevin Shirley, if he was all right.
"I used to box," Shirley said. "I've taken a lot better shots than that one."
The convicted murderer was in court Monday in an attempt to get a re-trial in the case before launching the attack on his attorney.
"It seemed like he didn't want our conversation to be picked up by the microphones. So he waved me down, and I bent over, and he struck me," Shirley told Fox 4. "The bailiffs were extremely quick to respond and eliminated any future threat."
During Monday's proceedings, Judge Banning denied Zieler's request for a re-trail and later handed down two death sentences for the horrific homicides. The judge told Zieler that he "forfeited his right to live."
The condemned killer plans to appeal the death sentence, according to his attorney, Fox 4 reported.
On May 10, 1990, Jan Cornell, Robin's mother, found her 11-year-old daughter and roommate, Lisa Story, dead at their residence in Cape Coral, Florida. During the subsequent investigation, police found that the woman and young girl were beaten and sexually assaulted, and that several items were stolen from the home.
The double homicide went unsolved for 26 years until Zieler was arrested on unrelated battery charges and DNA evidence subsequently led detectives to connect him with the 1990 murders.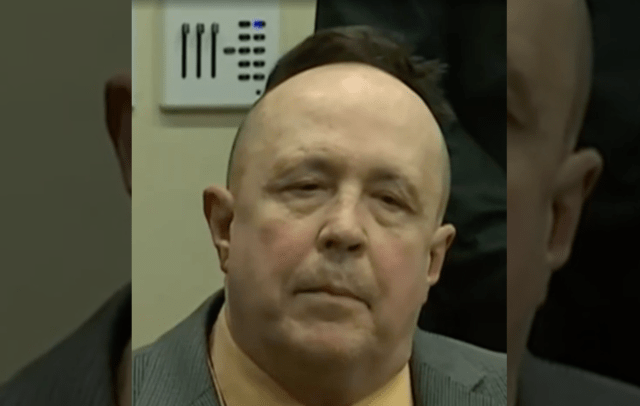 During Zieler's sentencing, family members of both victims described how the 1990 murders altered their lives, Fox reported.
"In their case, I needed to be their voice, I wasn't going to let either one of them down," Jan Cornell said at the hearing. "I wasn't there that night to save them or at least help one get away and for 33 years I wasn't going to let them down."
State Attorney Amira Fox worked the case for decades. She said seeing the conclusion of the case brought "chills."
"I moved here in 1990 and this crime had just happened, I was a young prosecutor then, and it stuck with me all of that time," Fox said. "To see 33 years later this justice served I felt chills in the courtroom."