COLORADO SPRINGS, Colo. – A 19-year-old suspect was arrested in Colorado for reportedly planning to shoot up multiple schools in Colorado Springs. The suspect is a biological male who now identifies as female, according to reports.
The 18th Judicial District Attorney's Office on Thursday identified the defendant as William Whitworth, who wants to be called "Lilly," and, according to a DA spokesman, is in the process of transitioning to female.
Whitworth faces multiple charges, which includes two counts of first-degree criminal attempt to commit murder, menacing, criminal mischief, and interference with staff, faculty, or students of educational institutions, authorities confirmed.
The Elbert County Sheriff's Office dispatched deputies last Friday, March 31, to a disturbance in the 13900 block of Double Tree Ranch Circle in the Town of Elbert, FOX 21 Colorado Springs reported, citing an arrest affidavit.
A family member told 911 dispatchers that her "sister" had anger issues and threatened to shoot up a school. Upon arrival, law enforcement personnel noted the home was littered with trash and had containers with partially consumed food items, making it difficult to walk inside.
The deputies were directed to a room where Whitworth was sleeping, according to the affidavit. The room had holes in the wall and was filled with trash that rose to the level of the bed.
Whitworth acknowledged plans to open fire at the suspect's former middle school, Timberview, being a "main target," deputies documented, per the affidavit.
Deputies discovered a hand drawn sketch of the layout of the school as well as a manifesto filled with "schizophrenic rants" and mentions of serial killers, politicians, and entertainers, including the Columbine shooters and former President Trump, court documents revealed.
According to a FOX 21 news anchorperson, investigators also found a "kill list" and "blueprints for a bomb" in Whtiworth's room "detailing threats for schools" in Academy School District 20 (ASD20).
Whitworth was taken into custody and has a preliminary hearing scheduled for May 5. Bond was set at $75,000, FOX 21 reported.
A statement from an ASD20 spokesperson said Whitworth attended three schools in the district over two years, but not the entire time that school was in session.
August 2014 – February 2015: Prairie Hills Elementary
January 2016 – February 2016: Home School Academy
August 2016 – October 2016: Timberview Middle School
"Unfortunately, when it's a criminal case, there's very little we can say it doesn't belong to us, it belongs to the DA's office. But what we can do is share the information that we're allowed to do and reassure our families that we're doing all of the right things," ASD20 Chief Communication Officer, Allison Cortez, said. "And even more reassurance that while this is not the news we wanted this morning, the right things happened. Somebody saw something, they heard something, they said something, and they potentially saved people's lives. So, it worked."
Whitworth's manifesto reportedly included specific plans targeting Timberview Middle School, Prairie Hills Elementary and Pine Creek High School.
The arrest of Whitworth came days after a biological female, Audrey Hale, who used "he/him" pronouns and wanted to be called "Aiden," entered a private Christian school in Nashville, Tennessee, and killed six people – including three children.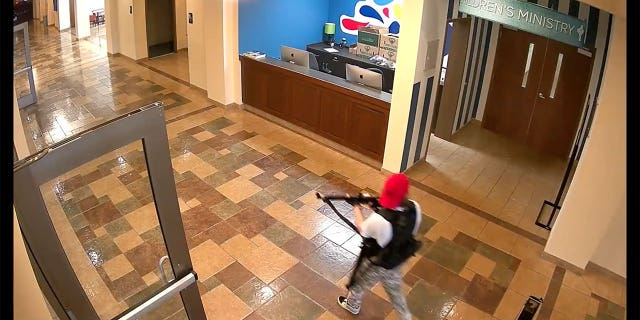 Neither Whitworth nor Hale's manifesto has been released to the public. Many people have speculated that the content of each one could be extremely damaging to the LGBTQ+ political movement.