LOS GATOS, Calif. – An officer with the California Highway Patrol managed to save three people who were stuck in a vehicle that was teetering over the edge of a cliff last week in the city of Los Gatos.
Unusually heavy rainfall has battered California in recent weeks. The torrential downpour has caused flooding and mudslides, which has made travel dangerous in some regions, Fox News Digital reported.
Last Friday, a person called 911 to report that an automobile was teetering on a ditch in Los Gatos, a town in Santa Clara County about 20 miles north of Santa Cruz.
However, as the responding officer arrived, he discovered the car was actually teetering over the edge of a cliff amid the inclement weather.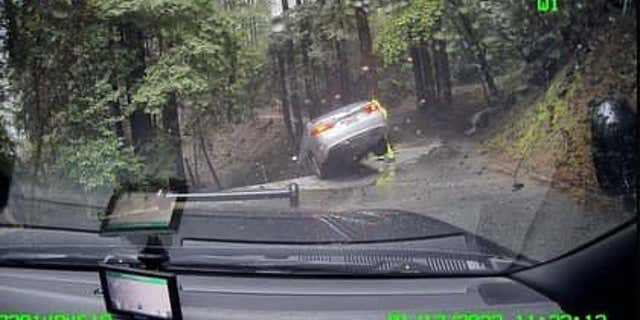 "Officer Murphy, with his collective and calm voice, gave them clear and concise instructions on how to safely exit the car," CHP explained.
Several areas in California have been hit with more than 40 inches of rain since unusual geographical storms began toward the end of December.
According to the news outlet, 19 people have died in the storms since late December.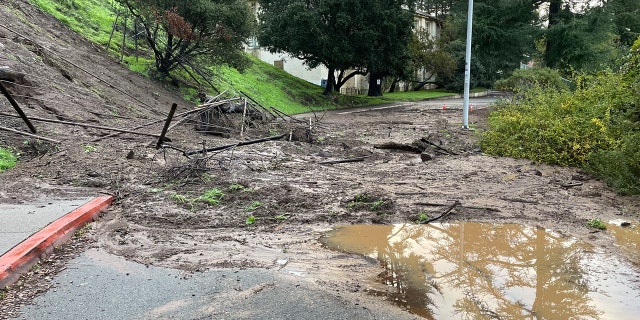 Despite the heavy rainfall, a few more inches of precipitation are expected to come down on the Golden State in the coming days, according to FOX Weather. Hence, mudslides continue to be problematic in many areas.
"Again, we cannot stress this enough," CHP said. "Please ONLY drive if it's necessary. If you do need to drive please slow down, be aware of your surroundings, and give enough space between yourself and surrounding vehicles."