LAS VEGAS — A nationwide search for the California mother wanted in connection to her 7-year-old son's murder came to a close on Monday once investigators located and arrested the woman in Denver. In a joint press conference with the FBI, Las Vegas Metropolitan Police Department on Tuesday released details leading up to the arrest of a mother whose son was found dead at Mountain Springs in late May, FOX5 Las Vegas reported.
Samantha Moreno Rodriguez, 35, was booked in Denver. Authorities will need to initiate extradition procedures before she can be returned to Las Vegas, where the body of her son Liam Husted was discovered along a hiking trail. Detectives have yet to disclose a motive or method for the homicide, according to reports.
On the morning of June 8, 2021, Samantha Moreno Rodriguez, 35, was arrested in Denver, Colorado by the Denver Rocky Mountain Safe Streets Task Force led by the @FBIDenver. She will be booked into an area jail pending extradition to Las Vegas.#BREAKING @FBILasVegas #LasVegas pic.twitter.com/lC0SmGF68x

— LVMPD (@LVMPD) June 8, 2021
When the boy's body was first discovered on May 28, he could not be immediately identified. At one point, the body was misidentified, according to Fox5.
Four days after Liam's body was discovered, his father filed a police report with the San Jose Police Department. He said the boy left with Samantha, but he failed to report the parental kidnapping because he didn't want to get the mother in trouble, although he had not heard from them in several days, according to Las Vegas Metropolitan Police Homicide Lt. Ray Spencer.
"When dad called us on June 1, Liam's body had already been discovered on May 28," San Jose police in a press conference. "We had no knowledge on June 1 about this body and Liam being found in Vegas."
With the assistance of a family friend connecting dots between personal knowledge and news coverage, police were able to positively identify Liam on Monday, June 7.
Once the identification was made of the 7-year-old boy, who was last seen leaving San Jose on May 24, with his mother, detectives launched a nationwide search for the woman, FOX reported.
BE ON THE LOOKOUT: There is an arrest warrant out for Samanda Moreno Rodriguez, the mother of 7-year-old Liam Husted, in the open murder case. https://t.co/yOK1YToCkR

— FOX5 Las Vegas (@FOX5Vegas) June 8, 2021
Spencer confirmed the father is not a suspect in the case.
The child's grandfather, Chris Husted, expressed his sorrow based upon the tragic development, FOX5 reported.
"It is a complete tragedy and Liam will be very missed," he said. "My son is very distraught by the news. Liam was a special needs child, at a disadvantage and dependent on others' kindness. Unfortunately, his mother took that away."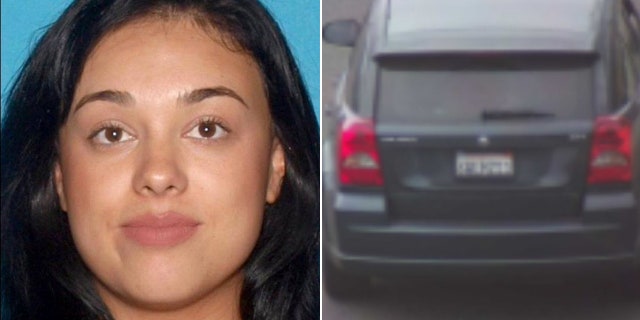 Detectives were able to track Moreno Rodriguez' movements from San Jose on May 24, to Laguna Beach, California, on May 26 and then Victorville, California, later that afternoon. She was driving a 2007 dark blue Dodge Caliber that was packed full of belongings, Spencer said.
On the morning of May 28, a group of hikers discovered Liam's body on the Mountain Springs Trailhead near Las Vegas. However, it went unidentified for 10 days, according to FOX5.
Moreno Rodriguez' whereabouts on May 27 and 28 seem unknown. As a result, investigators had asked employees of hotels or motels in the Las Vegas valley to check their registries for those dates.
Nevertheless, the trail continued as Moreno Rodriguez's vehicle was then seen traveling on I-70 near Grand Junction, Colorado, on May 29. She was last seen in the vehicle on May 31, when she arrived at a Denver-area hotel and checked into a room by herself, authorities confirmed.
A coroner's investigation is pending a toxicology report. The cause of the boy's death is pending, FOX5 reported.
The Las Vegas homicide section can be reached by email at [email protected]. Anonymous tips can be provided by contacting Crime Stoppers by phone at 702-385-5555 or online at www.crimestoppersofnv.com.