Denver, Colorado – Denver School Board director-at-large Tay Anderson, a Black Lives Matter activist and reportedly Colorado's youngest Black elected official has been accused of molesting over 60 undocumented students, using the residency status of the children to target kids as young as 14-years-old. The accusations came after legislative testimony last week where a parent described an unidentified sexual predator within the school system. The Post Millennial reported that Brooks Fleming told the committee that 62 individuals had sought help handling the unnamed perpetrator. The abusive experiences ranged from unwanted touching to "violent acts of rape."
Fleming spoke to the state House Judiciary Committee during public testimony in support of legislation that would make it easier for victims to sue institutions who employ child sexual abusers, the Denver Post reported.
The Denver Public School Board of Education told the Denver Post that "the Board was made aware of testimony at the Colorado Capitol this week and was later informed that the accusations were against Director Tay Anderson."Black Lives Matter 5280 discussed the allegations on March 26th.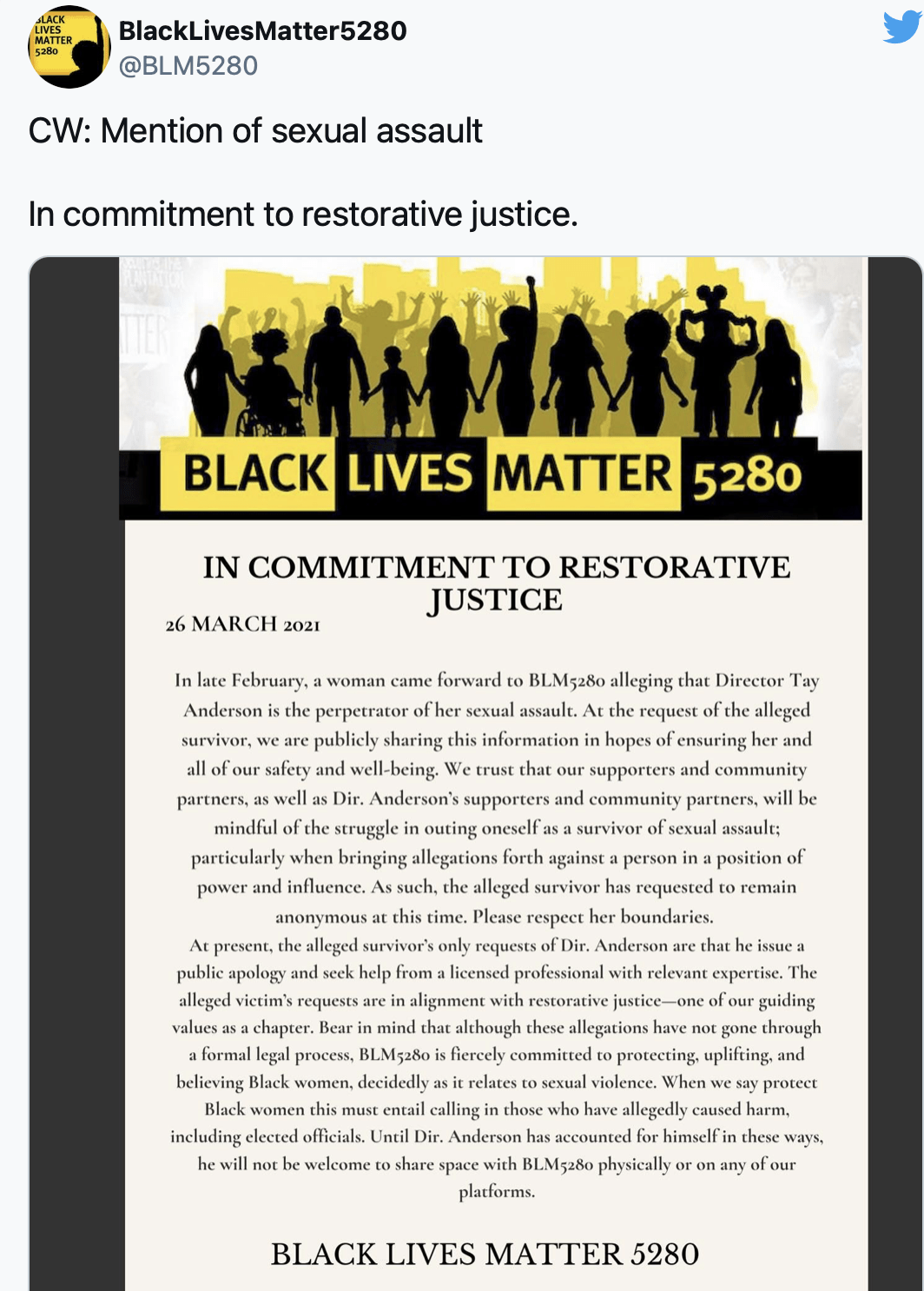 Two months after BLM 5280 reported the claims, Anderson said that he is now stepping away from the school board, calling the accusations "unsubstantiated false allegations."  In a separate statement, the school board clarified that Anderson will still vote on key matters, including the selection of a new superintendent, which is set to happen June 3. A Denver Public Schools spokesperson said Anderson's stepping back means Anderson will not attend school or district meetings with staff or students.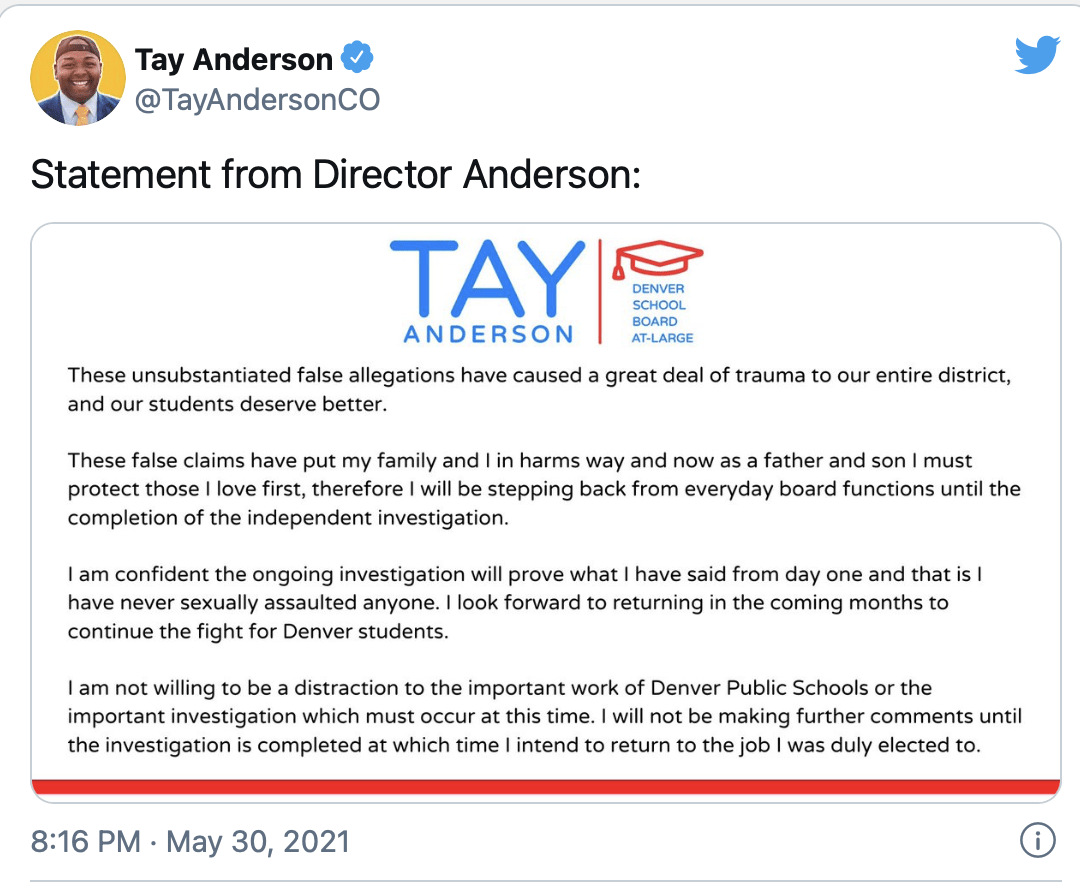 The Colorado Herald questioned why the Denver Public School system did not take any action against Anderson despite the allegations swirling for months. "While DPS continues to dodge the issue and protect its prodigal son, the continued deflection of responsibility for protecting underage students by DPS is saddening and frightening" the Herald wrote. Hundreds of texts from Anderson to children have reportedly been leaked.
Anderson has been a fervent BLM supporter and previously announced that he will ensure that Denver Public Schools will cement the ideology in policy.When a parent denounced the movement in March, Anderson labeled the opposition as "bigotry."According to Anderson's campaign website, he has previously served in the Colorado House of Representatives along with a leadership role in the Democratic Party.
When he was elected, on the eve of the first board meeting, Anderson said he would remain seated during the Pledge of Allegiance. "We will not stand while our country separates families and keeps kids in cages," he said at the time.
In March, Anderson drew criticism when he blamed a white person for a mass shooting in Boulder. The shooter was a Muslim man from Syria who sympathized with ISIS.