NEW YORK – He was described as a beloved NYPD detective who was also an Iraq War veteran. Sadly, life came to an end on Tuesday when Sammy Lee, 38, passed away following a fight with liver cancer, which lasted several months.
Det. Sammy Lee was assigned to the NYPD's Intelligence Bureau after originally joining the agency in 2009. He was also an Army veteran who served during Operation Iraqi Freedom. While in service to his country he worked near hazardous burn pits that union officials said caused his cancer, the New York Post reported.
Lee's friends said he was diagnosed with cancer last July. He was a committed officer with nearly a dozen commendations on his record. One police source described Lee as "one of best guys in the world."
"Everyone liked him," the person said. "Never heard a negative comment about him. Just an all-around great guy."
Dozens of officers lined a Queens street late Tuesday night into early Wednesday morning to honor the fallen officer as his body was wheeled out of an ambulance, according to The Post.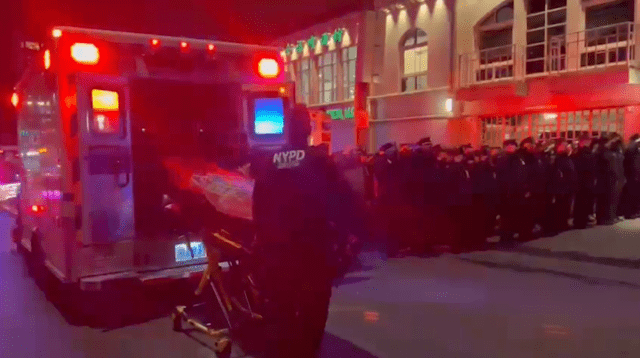 "Sammy is known around the precinct for his fun, carefree attitude that helps everyone get through the day with a laugh," a fundraiser launched last year said about the beloved detective. "He's also known for his strong work ethic and helpfulness to those in need. He is a husband and father of two young children."
Paul DiGiacomo, president of the Detectives Endowment Association, said in a statement, "Sammy epitomized courage. The entire union stands in support of his wife and two young children. Sammy is forever in our prayers."
Lee is survived by his wife and two children, ages 1- and 2-years-old.