New data that tracks how many cases were investigated by internal auditors of the U.S. Customs and Border Protection revealed that 55 immigrants died in federal custody at the nation's borders in fiscal 2021, according to the audit.
The information shared Monday by CBP revealed that approximately one-third of the 151 deaths reviewed by its Office of Professional Responsibility between Oct. 1, 2020, through Sept. 30, 2021, took place while interacting with or being detained by the agency, the Washington Examiner reported.
An astonishing 1.95 million people were encountered trying to enter the United States without permission in 2021, and that doesn't include the "gotaways," illegal immigrants who successfully entered without detection.
According to the Daily Wire, CBP has estimated approximately 1.2 million "gotaways" under Biden's leadership.
The 55 deaths figure was significantly higher than the 10 migrant deaths that CBP disclosed in media reports on its website in 2019, according to the Washington Examiner.
Roughly one-third of deaths in 2021 occurred while being transported, in a vehicle collision, while being detained and arrested by CBP, and in other situations that directly involved the federal agency, according to the data.
So far this fiscal year, nearly 300,000 illegal immigrants have evaded Border Patrol, with an average of 2,450 a day in the last 120 days, sources told Fox News at the end of January.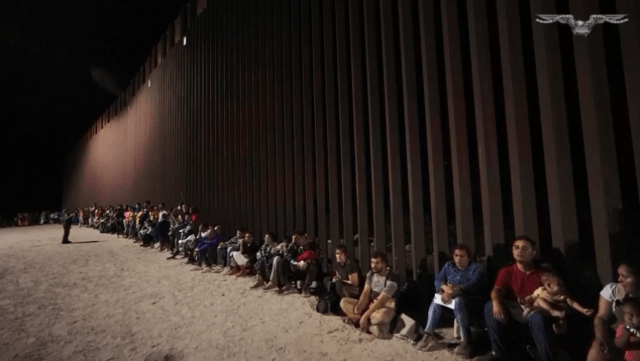 In addition to increased migrant deaths under the Biden Administration, the number illegal immigrants on the FBI's terror watch that have been apprehended has dramatically increased as well, Law Officer reported. 
CBP data shows an alarming increase from just three arrests of individuals on the terror watch list at the southern border in 2020 to 98 in 2022.
Texas Department of Public Safety troopers arrested one of the "gotaways" on the terror watch list last week, bringing home the sober reality that America is much less safe with the ongoing border catastrophe.