Share and speak up for justice, law & order...
COLORADO CITY, Texas — Hailey Dunn was in the eighth-grade in 2010 when she disappeared from her mother's home in Colorado City, Texas. More than a 11 years later, authorities arrested the 13-year-old girl's alleged killer by connecting him to the crime through a DNA test.
Dunn's mother, Billie Dunn, had a live-in boyfriend at the time who was identified as Shawn Casey Adkins. He was arrested Monday and charged with one count of murder, Fox News reported.
Billie Dunn reported Hailey missing on December 27, 2010, one day after she disappeared. Adkins, 35, told authorities that Hailey said she was going to her father's house nearby then to a friend's house to spend the night. She never showed up at either location.
Hailey's remains were not found for more than two years, until they were eventually discovered near a lake about 20 miles northwest of her mother's home on March 16, 2013.
In 2020, District Attorney Ricky Thompson of the 32nd Judicial District sought assistance from the Texas Rangers. As a result, investigators of the Rangers' Unsolved Crimes Investigation Program began conducting and refreshing several interviews. Through the updated investigation, the Rangers obtained a search warrant to collect DNA from Adkins, the Texas Department of Public Safety said Wednesday.
Investigators collected Adkins DNA on June 13. He was taken into custody the following day in Big Spring, Texas, Fox reported.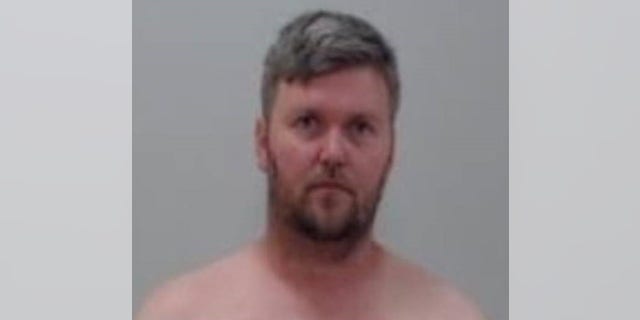 Clint Dunn, Hailey's father, told KTAB/KRBC in a statement Tuesday that he will "let the trial speak the truth."
"Right now, there are no words to define how I feel," Dunn said. "Thank you to everyone who searched for Hailey, and to those who fought tirelessly for an arrest. Hopefully, true justice will come in the courtroom."
Thompson's office issued a statement, which read:
The 32nd Judicial District Attorney's Office would like to confirm that Shawn Adkins has been arrested in connection to the murder of Hailey Dunn.

Our office has not and will not be releasing any details of this case. Information will be released by public record and court proceedings, in due process.

This has been a multi-county and multi-agency effort and is still under investigation.
Any statements made that have not been provided by the 32nd Judicial District Attorney's Office, have not been made by our direction.

Our office believes the integrity of this case should be preserved until a time that it can be properly presented in a court of law.
Adkins was booked at the Mitchell County Detention Center and is being held on a $2 million bond.
Share and speak up for justice, law & order...