A Southern California police department is drawing both praise and ire for the new star-spangled logo on the sides of its patrol vehicles, according to reports.
The Laguna Beach Police Department in Orange County recently added American-flag-style lettering for the word "police" on the sides of the vehicles, the Los Angeles Times reported Saturday.
But local artist Carrie Woodburn told the Times the design was too "aggressive," saying she felt it didn't represent the community. Laguna Beach is a city of about 23,000 residents, about 50 miles southeast of Los Angeles.
Councilman Peter Blake was surprised by the backlash. He told the newspaper some people were concerned the design might worry the area's immigrants.
Laguna Beach Police Cpl. Ryan Hotchkiss said he's heard nothing but positive comments about the new design. The department's vehicles were previously all white but are now primarily black, with the patriotic lettering on white doors.
Travis Yates is the founder of the Courageous Leadership institute and has consulted and trained law enforcement leaders across the country. He points out the unfortunate issue with social media rather than car graphics,
"The truth is, there is not a problem with these car graphics in Laguna Beach or any other city in America. If someone is offended by the American Flag, then that is not a problem for any police department to deal with."
Yates says that with social media, it just takes one person to create "controversy" and what police leaders, politicians and even the media cannot do is "give any credibility to these isolated, small minded individuals."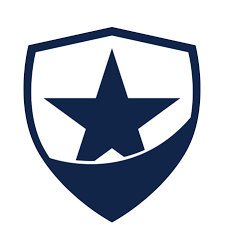 Latest posts by Law Officer
(see all)