CBS 12 reports that the mayor of Stuart (FL) wants to move forward after she told a police officer that she didn't know "we were serving pig tonight."
John Kazanjian, president of the Palm Beach County Police Benevolent Association, Inc. feels differently.
[sc name="Article Mobile Ad" ]
"We're outraged! How does a community leader, a public servant do that to one of our officers?"
Mayor Eula Clarke walked into a convenience store—Taylor's Grocery–in Stuart January 11 where Stuart Police officer Edward Fitzgerald was inside talking to one of the store employees.
Then the mayor made the comment, according to the police union, "I didn't know we were serving pig tonight."
The police union says at a time when relations between law enforcement and the public are strained throughout the nation, this doesn't help matters.
"We don't need someone like that as a public servant," said Kazanjian.
"I have the highest opinion for law enforcement. I value them, I value what they do. There was no intention for any harm, or anything harmful," Mayor Clarke explained.
The Palm Beach County Police Benevolent Association says the mayor needs to go to the police station and apologize in person to each and every member of the Stuart Police department.
The union says it will also work to get her defeated in the next election by getting someone to run against her.
"I support law enforcement. I want to move forward. I want to do the best for our community. A word was said, it was taken to be offensive by the officer and I entirely agree with his position," said Clarke.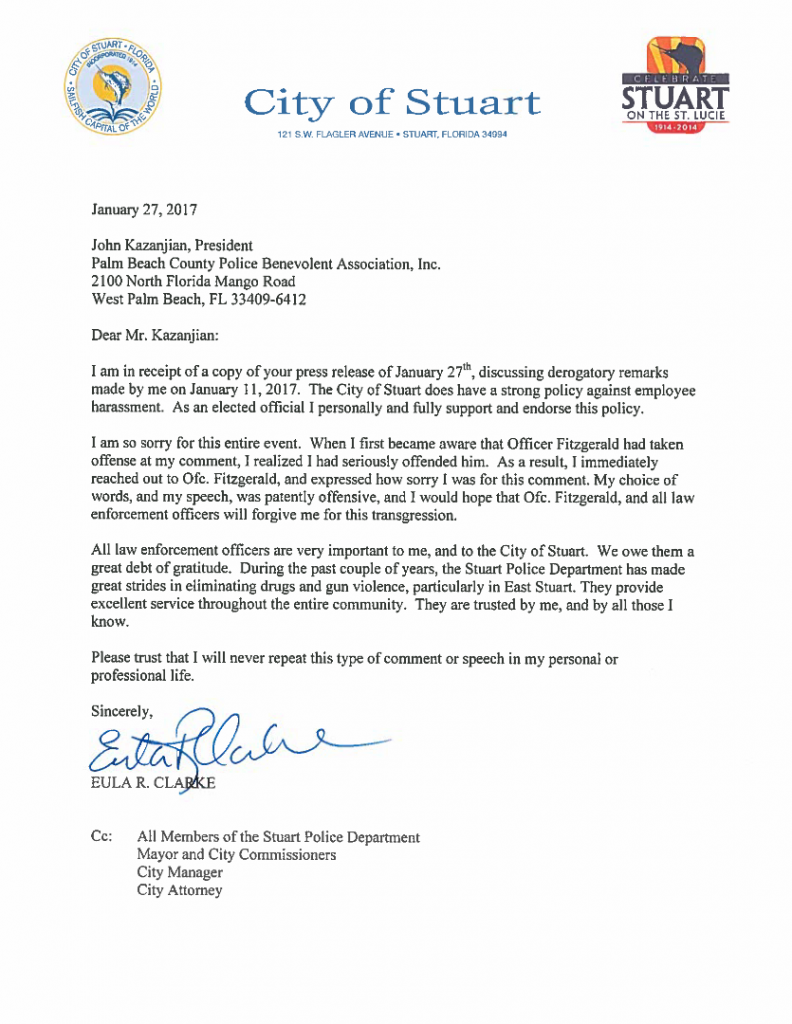 Read More