On Tuesday, CNN host John King marked the one-year anniversary of George Floyd's death with a panel of guests that included  LaTosha Brown of Black Votes Matter. She alleged that policing is premised on "state-sanctioned violence" with officers longing for the ability to "inflict more pain" and "put more" racial minorities "in jail" and thus must be treated like weeds that have to be killed in order for a yard to grow.
Brown also insisted this was a sign that the defund the police movement has had success and borne fruit.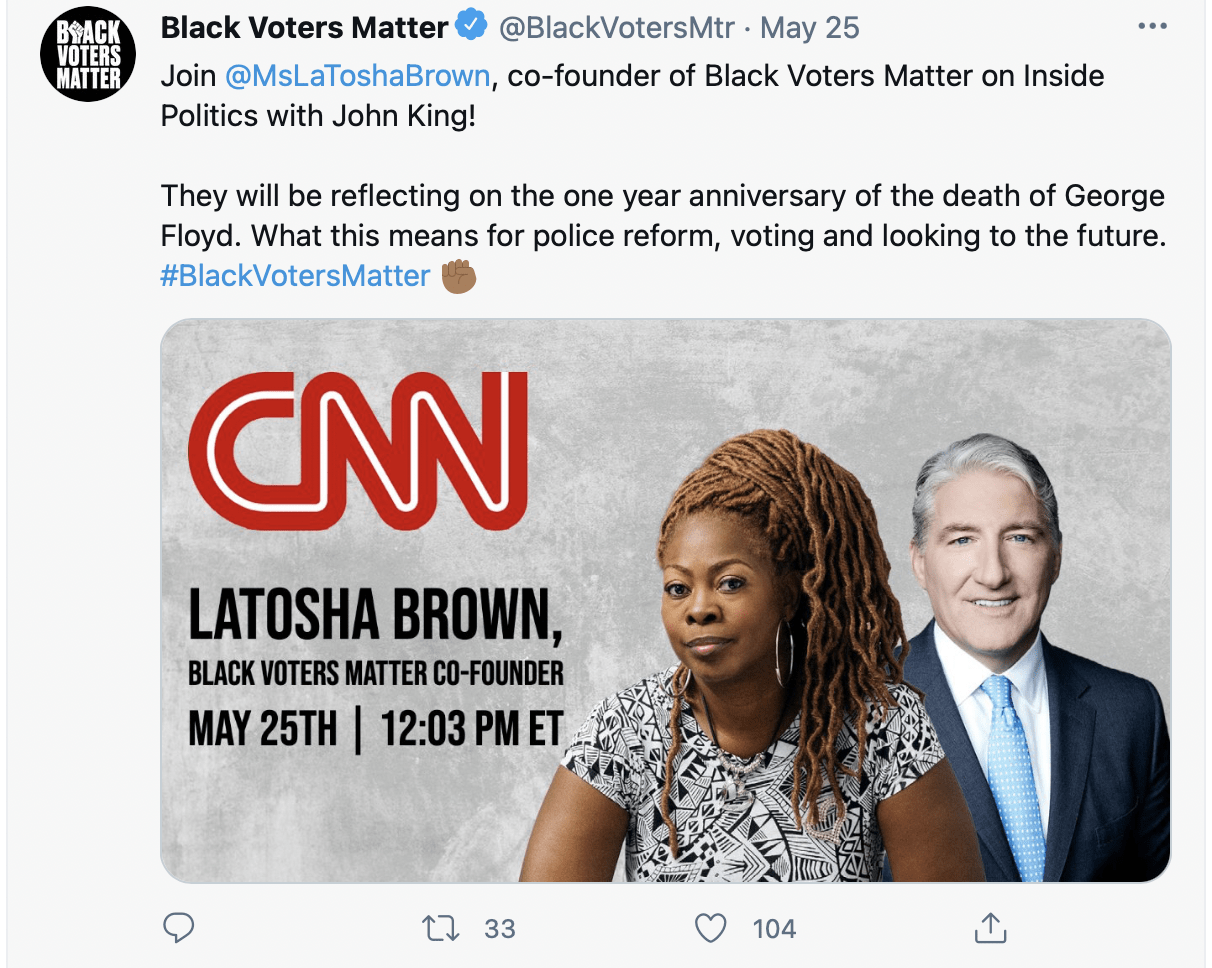 Saying that law enforcement is racist, Brown argued that policing and racism have to be exterminated like weeds in a yard.
"….It's kind of like having weeds in the yard, you can cut the weeds down. You know, when you're mowing the grass, but until you uproot, or kill the weeds, it will still — it will still take over your yard…"
— LaTosha Brown (@MsLaToshaBrown) May 26, 2021
The entire interview can be seen at Newsbusters.