ANAHEIM, Calif. – On Tuesday at about 5 p.m., Anaheim Police investigators saw an adult male suspect, wanted for armed robberies, driving a stolen vehicle in the City of Santa Ana. With the assistance of the Anaheim Police Department's helicopter "Angel," two marked Anaheim police ground units attempted a traffic stop on the vehicle but the suspect fled and a police pursuit ensued.
Officers from the Santa Ana Police Department responded to assist in the pursuit, however, due to the suspect's dangerous driving, the chase was terminated and the police helicopter continued to monitor the suspect's driving activity, Anaheim Police Department said in a press statement.
"Angel" was monitoring the suspect's vehicle when it was disabled after crashing into a railroad construction site in the area of Santa Ana Boulevard and Bristol Street, according to the Santa Ana Police Department.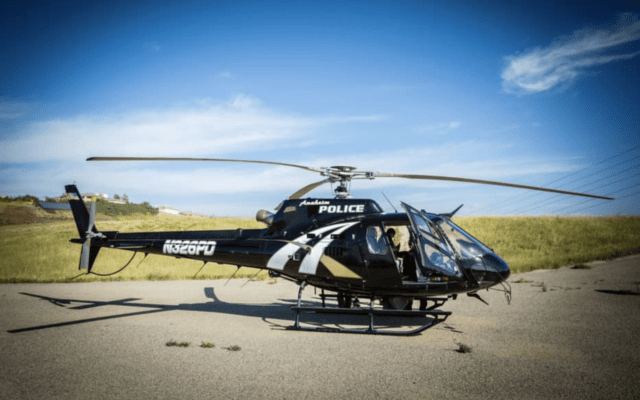 Santa Ana officers attempted a felony car stop however, the suspect refused to obey officer commands to exit the vehicle. The suspect was believed to be armed with a handgun and SAPD utilized an armored vehicle to contain the suspect until APD SWAT personnel could respond, the agency said in a press release.
Santa Ana negotiators continued attempting to convince the suspect to surrender for about three hours before Anaheim SWAT personnel and Tactical Negotiators responded to relieve Santa Ana personnel.
Anaheim police negotiators also worked for over an hour in an attempt to convince the suspect to surrender but he refused.
Just before 10 p.m., chemical agents were deployed in an attempt to gain the suspect's compliance. The suspect exited the vehicle and an officer-involved shooting occurred. The suspect was declared dead at the scene. No police officers were injured as a result of the shooting. Only Anaheim police personnel were involved in the shooting, APD said in their press statement.
The Orange County District Attorney's Office responded to initiate the investigation into the circumstances of the officer-involved shooting. Due to the shooting occurring in Santa Ana, SAPD is assisting the OCDA's Office. The Anaheim Police Department Major Incident Review Team (MIRT) and Internal Affairs, along with the Anaheim Police Review Board and the Office of Independent Review also responded to the scene. The suspect has not yet been identified pending next of kin notification.