WINONA, Minn. – More than two months after Madeline Kingsbury — a 26-year-old mother of two young children — vanished, police in Minnesota have discovered human remains and subsequently arrested her ex-boyfriend and father of her children on suspicion of murder.
The suspect was identified as 29-year-old Adam Fravel. Although he insisted he had nothing to do with Kingsbury's disappearance, he was taken into custody and charged with second-degree murder Wednesday evening, the New York Post reported.
Human remains were discovered in some brush off Highway 43 north of Mabel, Minnesota — about 45 miles south of where Kingsbury was last seen alive, according to law enforcement officials.
Specific details were not provided, but the Winona Police Department said the body was located using information generated during its investigation.
"Because of this, law enforcement personnel have arrested Adam Fravel on probable cause in connection to her disappearance," the department said in a statement.
Kingsbury's aunt, Rebecca Jacobson, told Fox News Digital in a statement that the "family believes the right person is in custody and holding out hope that we're going to find Madeline."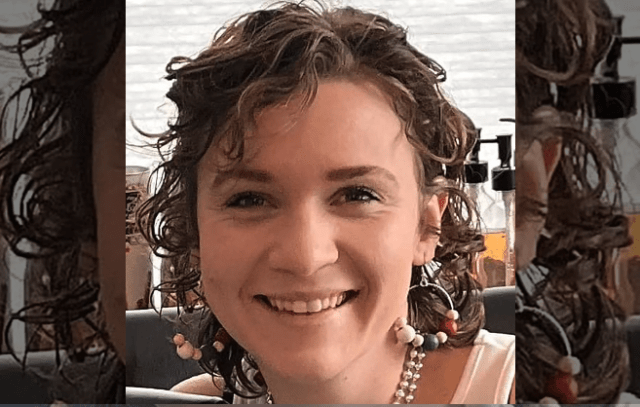 The Southern Minnesota Regional Medical Examiner's Office is working to positively identify the remains, which are presumed to be Kingsbury's.
A massive search involving law enforcement officials and about 2,000 volunteers occurred a week after Kingsbury went missing March 31. She was last seen dropping her children, ages 5 and 2, off at daycare with Fravel, according to Chief Tom Williams with the Winona Police Department, KARE 11 reported.
At the time, police called the disappearance "involuntary" and "suspicious," according to CBS News.
Kingsbury worked as a clinical research coordinator at the Mayo Clinic. She returned to her residence about 8:15 a.m. in a 2014 Chrysler Town and Country minivan. However, the woman never showed up for work, Williams said at the time of her disappearance.
Fravel told police he left the residence in the couple's dark blue vehicle around 10 a.m. and that when he returned later in the day, Kingsbury wasn't home.
It was "extremely out of character" for Kingsbury to fail to show up for work, the chief noted. Moreover, there was nothing to suggest she left on foot or in another vehicle.
Investigators obtained nearby security video of a van matching the description of the couple's vehicle traveling on County Road 12 and Highway 43 in Winona County and then in Filmore County between 10 a.m. and 1:30 p.m.
At the outset of the investigation, Williams met with reporters and provided a timeline of what was known from the day Madeline disappeared, according to KARE. 
8:00 a.m. – Madeline and the children's father drop their 5-year-old daughter and 2-year-old son at daycare.
8:15 a.m. – The dark blue 2014 Chrysler Town and Country minivan Madeline drives returns to her residence. Madeline doesn't show up for work at Mayo Clinic, which is described as "very unlike her."
10:00 a.m. The children's father tells police he left the residence in her van, returned later in the day and she was gone. Police say there is nothing to suggest she left on foot or in another vehicle.
10:00 a.m. through 1:30 p.m. – Investigators believe a van "similar" to Madeline's was seen driving on County Road 12 and Highway 43 in Winona County, and then on Highway 43 in eastern Fillmore County. The van was later found in the driveway of her residence.
Madeline Kingsbury disappeared March 31.
Law enforcement officials did not disclose details about who was behind the wheel, ABC News reported. The couple's van was later found in their driveway.
Police obtained security footage of the missing woman's 2014 Chrysler Town and Country minivan being driven. (

Facebook / Finding Madeline Kingsbury)
Kingsbury's wallet, cellphone, and the jacket she wore that day were located inside her home, Williams confirmed.
"Based on all of this, we believe Maddie's disappearance is involuntary, suspicious and we are all concerned for her safety," he said.
"We know that the children were dropped off at the daycare and that the van returned home," Williams added.
Following Kingsbury's disappearance, a special prosecutor, Phil Prokopowicz, the former chief deputy attorney in Dakota County, was swayed out of retirement to assist with the case.
Kingsbury's family is in the middle of a bitter custody battle over her children with Fravel, who petitioned for custody after she vanished, according to the New York Post.
The children are currently residing with Kingsbury's parents, although they are technically in the custody of Winona County, KARE11 reported.
Adam Fravel and Kingsbury's family are in the middle of a bitter custody battle over the children since Madeline went missing. (

Facebook / Adam Fravel)
Madeline's sister, Megan, previously told Fox News that Fravel and his family remained hushed after the woman's disappearance despite their efforts to communicate.
At the time Kingsbury vanished, she and Fravel were reportedly no longer in a relationship. They still lived together, but Madeline was looking for a different place to live without him, Megan said.